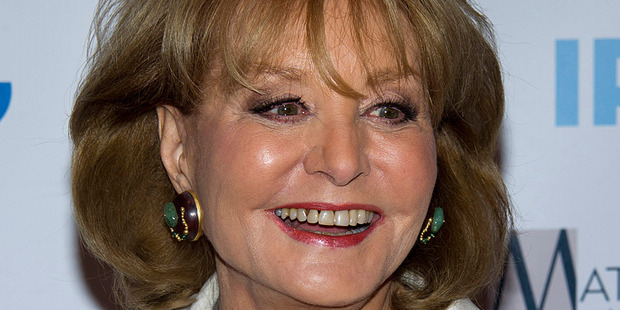 Veteran ABC newswoman Barbara Walters has been hospitalised after falling at an inauguration party hosted by Britain's ambassador to the United States.
ABC News spokesman Jeffrey Schneider says the 83-year-old Walters fell on Saturday night on a step at the residence of Peter Westmacott.
Walters had a cut on her forehead.
Schneider said Walters went to a hospital "out of an abundance of caution" and for a full examination.
He said Walters was alert "and telling everyone what to do", which is "a very positive sign".
It's unclear when Walters might be released.
Walters was TV news' first female superstar, making headlines in 1976 as a network anchor with an unprecedented US$1 million annual salary.
- AP