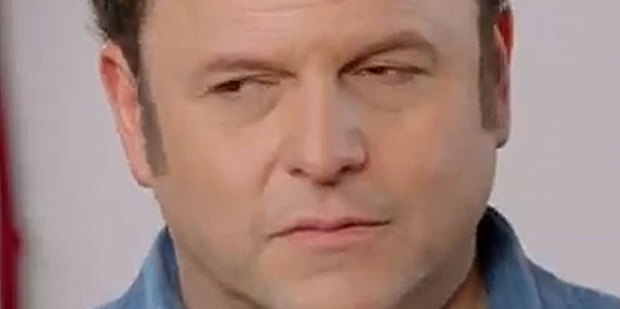 Jason Alexander has spoken out about his role in a bonkers new video for Canadian rockers Nickelback, saying he did it so he could hang out with a near-naked woman.
The actor, best known for his portrayal of lovable goof George Costanza in hit sitcom Seinfeld, stars as a barista who tries to win the affections of former Baywatch star Brooke Burns in the video for Nickelback's new song Trying Not To Love You.
He also plays a flamboyant rival barista with a moustache in the clip.
Fans took to Twitter to discuss the controversial video, with some expressing dismay that the cult star would associate himself with the reviled rockers, who are performing in Auckland in November.
"This officially replaces Michael Richards' anti-Semitic rant as the worst thing any cast member has done post-Seinfeld," said one commentator quoted by NME.com.
But Alexander defended the video, saying he did it so he could star alongside a "near naked" woman.
"You can all hate on Nickelback but you give me any reason to hang out with a near naked Brooke Burns and I'm taking it. Damn, I'll pay YOU," he posted on his Twitter account @IJasonAlexander.
Fans also used the social media site to voice their displeasure.
"Ok, one assumes this video is simply meant to be funny. But really, what were Nickelback and Jason Alexander thinking?" said @jianghomeshi.
"That new Nickelback video with Jason Alexander playing rival baristas might be the weirdest thing Ive ever seen," said @scharpling.
And @MissAndree2U said: "I really do like @IJasonAlexander and enjoy watching him. I don't know what @Nickelback was thinking."
But one fan gave the video his approval.
"In case you missed it, Nickelback and Jason Alexander (George Costanza) do THE BEST barista video of all time," posted @CoffeeGeek.
Watch the video below:
- Herald online