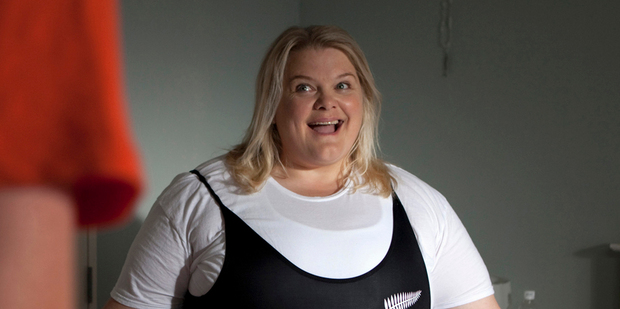 Despite low ratings TV3 is standing by its new Sunday night comedy show Golden.
The six-part series, about Sally Bowman, a former Olympic rower who packs on the pounds after a freak accident, faces tough competition in its 7pm timeslot, up against the TV2's mega-hit comedy The Big Bang Theory and TV One's Planet Dinosaur.
In its first week on air Golden did not appear in the top 50 shows of the week in the key 25-54 age group, which both Big Bang and Planet Dinosaur rate well in.
However, Mediaworks publicist Rachel Lorimer says TV3 is happy with the performance of the show - and it has outperformed the other shows the network has screened in the same slot so far this year.
She says TV3 wanted Golden to be a comedy for the whole family and act as a complement to its adults-only shows such as 7 Days and Hounds.
"We don't compare it to the 7 Days and Outrageous Fortunes of the world, we ask how is it going in that slot, is it hitting our audience and is it succeeding as a family comedy? It is just a great little six-part series from New Zealand and for us it's the kind of comedy we want to branch out into, and in terms of what it's doing in that slot we're happy with it."
- TimeOut