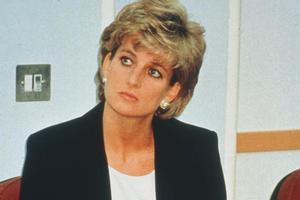 John Minto was in his third-form music class at Napier Boys' High School when he and his mates heard something about a ship getting stuck in Wellington Harbour.
"I can remember it seemed to be a bit of a joke that somehow a big boat could get stuck on some rocks," he said. "But by the time we got home it was an absolute disaster."
Fifty-three people died when the interisland ferry Wahine foundered on Barrett Reef on April 10, 1968.
Viewers rated it as the biggest local news story of the past 50 years in a TVNZ poll.
The poll, which asked viewers to vote for their top 10 from a choice of 30 major local and worldwide news events, was topped by the al Qaeda terrorist attacks in the United States on September 11, 2001.
This was followed by the untimely death in 1997 of Princess Diana, who was killed in a car accident in a Parisian tunnel with Dodi Al Fayed.
Apollo 11's landing on the Moon on July 20, 1969, was rated third by viewers.
Mr Minto, who led protests against the visiting Springboks in 1981, was surprised the tour rated only ninth in the top 10 stories, behind the Air New Zealand crash on Mt Erebus in 1979 and Team New Zealand's America's Cup victory in 1995.
The Springbok tour news story rated one ahead of the Aramoana massacre in 1990 in which David Gray killed 13 people.
"Perhaps I'm a bit biased, but I say this sincerely that the tour's effect on New Zealand was very positive," Mr Minto said.
"It has helped to shape the country ... it confronted racism here and I think we have moved a long way forward since."
TVNZ spokeswoman Andi Brotherston said the list offered few surprises although the producers were stunned by the number of votes for 9/11 and Princess Diana's death.