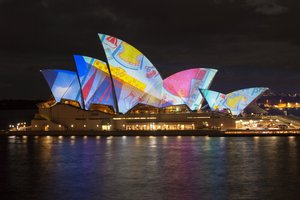 Two Australian cities have made it into a list of the top 20 tech hubs around the world, but New Zealand has failed to make the grade.
Sydney and Melbourne were ranked 12th and 18th on the Global Startup Ecosystem Index by researchers Startup Genome.
Even Santiago, in Chile, made it on to the list in 20th place, just behind India's IT capital, Bangalore.
Technology commentator Peter Griffin was not surprised that New Zealand had failed to get a city in the top 20. "We just don't have the scale.
"But I think we're getting more on the radar of the people who are looking at investing in start-ups and that's evidenced by the likes [of Facebook investor] Peter Thiel coming down here."
Griffin said it would take a "Xero-sized" company to emerge out of one of the New Zealand business incubators to really get New Zealand on the global tech radar. Israel's Tel Aviv was ranked second on the Startup Genome index, after California's Silicon Valley.
Why Tel Aviv? According to Bloomberg the Middle Eastern city, on the shores of the Mediterranean, is "overflowing with software developers and venture capital".
Israel has more firms listed on New York's Nasdaq exchange than any other foreign country bar China, The Economist reported earlier this year.
Startup Genome said that a historical trend of high-growth firms emerging from a small number of cities, namely the Silicon Valley and Boston, appeared to have ended.
"While Silicon Valley is far and away the strongest ecosystem, just five or 10 years ago most of the other ecosystems on this list either barely existed or didn't exist at all," the report said. "The global start-up revolution is going strong indeed."
Startup Genome said its index was based on data from more than 50,000 start-ups around the world.