Internet-connected clothes, watches, glasses - Kiwis are poised to add record numbers of gadgets to their networked lives, writes Rob O'Neill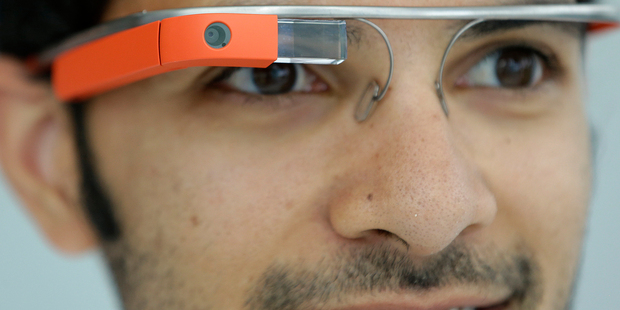 George Langridge is one connected guy. Once, that would have meant he had the cellphone number of his MP, was on the local business association, and was a member of the nearby grammar school Old Boys' Association. Now, it means he has 12 devices connected to the internet - that whatever the time, wherever he goes, he is connected to the world.
He has his favourite, a heavily used Samsung Galaxy S4 smartphone. At home, in Christchurch, he has a Tivo TV box, a networked PlayStation and an Xbox for gaming, a connected Blu-ray player (his TV is also networked), a home media PC and a desktop PC, all routed through a VDSL Fritzbox. He has a laptop, two tablets and another mobile phone that he carries with him, as required.
Langridge, 34, a project manager in technology, says he has "grown up with technology".
"As I work in the technology sector, it seems perfectly normal to have this number of devices connected.
Most of my colleagues would probably have a list like this, if not more," he says.
Indeed, he has a way to go before he is as wired as Chris Dancy, an American who visited New Zealand last month. Dancy, 45, has embraced what he calls a data-driven lifestyle using 700 gadgets, sensors and online services.
That level of connectedness sounds absurd, but many of us already happily follow the lead of people like Langridge and Dancy, networking wherever we go through multiple devices. And, according to new research by mobile provider 2degrees, we expect to add even more.
A quick, 2degrees survey of 357 Kiwi smartphone users shows 99 per cent had at least two wireless networked devices. Breaking that down, 42 per cent had a mobile phone and a tablet, 24 per cent had a mobile phone, a tablet and one other device, and 7 per cent had a mobile phone and two or more tablets.
What started in the home with internet-connected gaming consoles and entertainment systems has gone mobile courtesy of new, fast, and far more affordable wireless data networks.
For many of us, the next networked device is likely to be a smartwatch, such as Samsung's Gear series, the first of which arrived here last October. Samsung claimed they "bridge the gap between mobile communication and fashion".
Users can choose how, why, when and where they are connected and no longer need constantly to check their phones. They just glance at their watch instead.
In a recent blog post, Stewart Sherriff, the chief executive of mobile network 2degrees, says it is forecast that by 2020 we will each have on average between five and 10 connected devices - glasses, watches, shoes, cars.
To justify that he points to annual consumer adoption reports by US analyst Mary Meeker, which show exponential adoption curves across a range of digital lifestyle measures. But, despite those forecasts, even Sherriff had to be won over to the idea of a networked watch. "I was a bit sceptical to start with," he says, "but now I find it extremely convenient."
Langridge remains sceptical. "I've been looking at smart watches. They are interesting but not quite there for what I want," he says. The first ones to market have won mixed reviews, he says, so he plans to wait until the next generation arrives.
"I like the idea of having a heart rate monitor in a watch," adds the fitness fan.
Up to 40 different smartwatches are in production and are "flying off the shelf", says Sherriff.
Smartwatches can run applications to allow users to access social media accounts. They can monitor heart rates, run GPS navigation and include a camera. Some can be used as a smartphone.
The watch everyone is speculating about, though, has yet to arrive. Rumours of an Apple iWatch abound, but if it exists it is yet to be sighted. Industry watchers are waiting to see if Apple can ignite the category as it did first with the iPod then with the iPhone and iPad.
Sherriff reckons it would be logical for any such iWatch to emerge alongside the next new iPhone. The obvious time for that is September, when Apple traditionally releases new products.
Sherriff glimpsed the future at this year's Mobile World Congress in Barcelona, where boffins gather to launch the latest things in mobile gear. This year, he says, there were no new iPhones or spectacular launches to distract attention from the main game - the exponential growth of the so-called "Internet of Things".
The Internet of Things is the world of networked devices, where each device can have its own unique internet identifier and communicate with us or directly with other devices and machines. It's been talked about for a while, but it's real now, Sherriff says. "There were products and devices at almost every booth."
For most of us, buying a smartphone marked our entry to the "data-driven lifestyle". More than half of Kiwis already had smartphones way back in 2012. Many also have a networked tablet, such as an iPad. Some of us have networked shoes and sensors logging our heart rate to help us keep fit.
Some of us now have networked cars, making them traceable in case of theft, alerting emergency services if we crash or, through multiple sensors, providing warnings of impending breakdowns.
An elite few have networked glasses, Google Glass, that can deliver information in real-time and record daily activity at will. Data from many of these devices is often transmitted to servers around the world, in the "cloud", allowing users to relive or analyse their daily adventures.
On top of these devices, we can run multiple applications that deliver the latest news, connect us to friends, deliver us special deals from retailers, help us transact, navigate and even mate.
"It's the apps that are driving adoption," Sherriff says. "More and more people are using apps and that's driving data growth."
One such app, he says, is Uber, which allows users to locate and order taxis that have been rated by users. They can even bid for service, contacting the driver with an offer price for a ride.
But by far the most-used app in New Zealand, according to the 2degrees survey, remains Facebook. Nearly 93 per cent of respondents were Facebook users and 36.4 per cent access the social network online or through an app more than 10 times a day.
Voice calling remains the most commonly used feature of our smartphones along with accessing maps or navigation aids.
Of course, many can now also pay for goods and services through the device. New Zealand is poised to become an early adopter of mobile payments, as it was with Eftpos.
Kiwis appear ready and willing to give mobile payments a shot. According to the survey, 62.2 per cent of us would at least consider leaving our wallets behind if we could pay for everything through our phones and 29.7 per cent said they definitely would leave their wallets behind.
It all makes you wonder what will be next.
"Drones?" speculates Sherriff. Networked drones. After all, Domino's in Britain has already test-driven a drone for deliveries, flying the boxed pizza from the store to the customer.
Or perhaps, following the electricity smartmeter and networked security systems, we will finally see the emergence of the much-vaunted connected home, where once-dumb appliances get smart.
Networked ventilation, fridges and stoves will provide alerts and enable remote operation, probably via smartphone apps.
The Internet of Things supports a world in which almost anything can be networked. Already, farmers are putting tags on their cows, creating networked herds, to track productivity, and sensors in the soil to ensure optimum pasture growth.
A world of sensors and networked devices can boost your bank balance and support "mass customisation" of goods and services.
Last month, for instance, insurer Tower released an app that tracked and rated drivers' skills and habits. If you get a high rating, you can receive a discount of up to 20 per cent off Tower's standard premium. Tower insists no one will be charged more for being rated poorly.
In the background to all this, many networked devices are not even accessed by a human being, but operate invisibly, talking to other machines, logging data and taking action. Many of us already have examples of these in our homes, such as the smart electricity meters being rolled out across the country.
That mass of data is creating whole classes of new services, based on an ability not just to track our activity and interests, but to predict it.
Sherriff says after a few weeks using a new smartphone he received a ping advising him how to avoid traffic hold-ups on his way home.
His travel data had been logged and somewhere in the cloud a service reached out to deliver this useful information.
All of that activity and intense competition is prompting data providers like 2degrees to rethink the way they bundle and charge for services.
"I'm a big believer that the Ultrafast Broadband network and 4G mobile data services will work in tandem," Sherriff says.
"One pool of data will be shared across devices and people."
2degrees already offers plans in which unused data can be shared by nominated people.
Already, connectivity has changed our lives in immeasurable ways.
Eighty five per cent of respondents to 2degrees' survey agree that having a smartphone has changed the way they live; 81.5 per cent say they would never leave home without their smartphone.
Langridge doesn't just use multiple devices, but multiple apps as well.
His favourite phone is used for mundane tasks such as email and banking, but also for streaming television, watching YouTube clips, listening to music on Spotify, updating his Facebook and LinkedIn social media accounts, tracking (and sharing) his fitness regime through an app called RunKeeper and making Skype calls.
An app on his phone also allows him to manage the other connected media devices in his home.
"I couldn't live without it," he says. "I wonder what we did before connectivity."