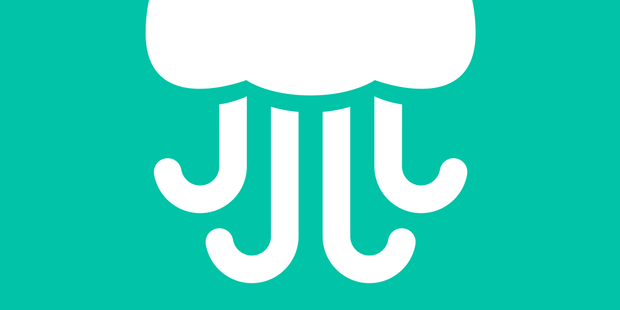 Hi, I'm Paul Harper, New Zealand Herald's social media editor. Welcome to my new blog.
Each week I plan to cover the latest in social media news, as well as feature the best New Zealand social media accounts. That's the plan anyway, who knows what I'll do next week.
Enjoy!
Is Jelly the answer?
About a year ago, while running (well, mainly walking) around Auckland's Western Springs, I saw a nice-looking duck. Curious as to what it was, I snapped it on my phone and posted it to Twitter. It wasn't long before a reply gave me my answer. It was an Australian coot (in case you were wondering).
Humans are inquisitive creatures. While in the past our questions would often go unanswered, nowadays we pick up a phone and find an answer online, generally via Google, but often from our contacts on Facebook and Twitter.
Jelly is an app designed solely for such occasions.
The brain child of Twitter founder Biz Stone and Ben Finkel, Jelly creates a hybrid network consisting of your Twitter and Facebook connections. Take a photo, ask your network a question related to the image and wait for the answers to pop up.
If you've got a wide variety of people in your online social network, you've potentially got a wealth of experts at your fingertips.
Examples on Jelly's blog show the app has promise.
Blogger Simone McCallum gave the new app a crack, and identified a few drawbacks. She made five great suggestions to improve the app - add search and filter functions, create the ability to view user profiles so you can judge the expertise of the person answering your question, make it so you can reply to answers, allow users to remove users to cut out spam, and let users follow specific users not already in your network. Check out Simone's review of Jelly here.
Fortunately, Stone says the app launched this month is the "most basic version of Jelly" and more features are promised in the future.
It'll be interesting to see what they are.
I've had a bit of a play with Jelly, but I'm yet to think of questions worth asking my network and I haven't really helped anyone with one of their questions. Of the questions and answers I've seen on there, half are good - I've seen advice dispensed on how to challenge a parking ticket, suggestions on novels to read in a book club, and a lot of dubious medical advice. There is a lot of nonsense and spam-ish questions, however.
We'll give it time.
One thing I do like about Jelly, or at least the concept of Jelly, is that it aims to harnesses the positive elements of social media. While bullying, trolling and nastiness unfortunately plague Twitter, Facebook, Youtube and others, Jelly is all about helping people - in fact the tagline is "Let's help each other". How lovely!
Will Jelly take off? Will we all be Jellying in a month's time? I'm not sure. Perhaps I should ask Jelly.
Ch-ch-ch-changes
Facebook has once again changed their newsfeeds, this time with a new focus on status updates. Facebook says its research has found that when people see more text status updates from friends they write more status updates themselves, however this effect is not true for text status updates from pages. So Facebook is altering its ranking algorithms to better differentiate between text status updates from pages and those from your friends. Facebook says this will "help us show people more content they want to see". As a result those who run pages can expect a decrease in engagement for text status updates, Facebook's Chris Turitzin says, but you may see some increases in engagement for other types of posts.
Top tweeters
Monday's 6.2 magnitude earthquake and aftershocks shook up the Lower North Island, sparking a flurry of tweets to send #eqnz up the trending list (and probably sending the odd person to Google to look up "Eketahuna").
Less fuzzy shot of office now my hands have stopped shaking #eqnz pic.twitter.com/5YKwZuyXYy

— Karen Monks (@RDiva) January 20, 2014
At times like this Twitter is a great stream of information, but it's notoriously bad for misinformation. Many government and council agencies are brilliant at posting quick updates on Twitter at times of emergencies and major incidents (as is @nzherald, of course!) and are worth following to keep abreast of vital information.
Wellington Region Emergency Management Office provided great earthquake updates and advice on both Facebook and Twitter (@WREMOinfo), while NZTA's Wellington account @NZTAWgtn and @TranzMetro kept commuters up-to-date on affected roads and disrupted transport services.
If you're in an area which got a good shake today, please do check on your neighbours to see they're OK

— WREMO (@WREMOinfo) January 20, 2014
Track inspections are currently taking place. We hope to provide you with an update soon. Buses continue to replace trains in the meantime.

— Tranz Metro (@TranzMetro) January 20, 2014
The @GeoNet account is of course a must follow too.
Another organisation who did a stellar job in the past week updating followers on a developing news story was Project Jonah, who kept their followers on Facebook and Twitter up to date with the latest on the recent whale strandings at Farewell Spit. Well worth a follow and/or a like.
Another photo from #FarewellSpit this morning. Great work team! pic.twitter.com/dMb4NQTquH

— Project Jonah (@ProjectJonah) January 14, 2014
Pass the bucket
Do you struggle to remember to be romantic?
Lucky for you there is Romantimatic.
"We live in a world where it's easier to communicate with another human being than ever before-a world that also places relentless demands on our time and attention," reads the description in the Apple App Store.
"Even with the amazing technology we have in our pockets, we can fly through the day without remembering to send a simple "I love you" to the most important person in our lives."
Wellingtonian Jarred Bishop sums it up perfectly.
This type of thing makes me feel ill. https://t.co/DC1Si4kJE9 - an app that reminds you to be romantic. With templates for when you're busy.

— Jarred Bishop (@jarred) January 22, 2014
(h/t Jarred Bishop @Jarred)
Tweet as - the best Kiwi tweets this week
A few great New Zealand tweets that caught my eye this week
Just discovered that earthquake appears to have righted the garage back door, which started to stick after earlier jolts. #eqnz #benefits

— Ninya Maubach (@ninyamaubach) January 20, 2014
I keep feeling phantom earthquakes so I made a flowchart to determine whether its a quake or not #eqnz pic.twitter.com/MHVMtSUlGf

— Katie Brown (@katie_pai) January 21, 2014
#NZPolice officer replaces gun in holster after taking out crazy giant bird attacking #DonutKing #EQNZ #EatsDonut pic.twitter.com/17ITJcXiGf

— Wayne Bruce (@Batman_NZ) January 20, 2014
RIP Airport Bird, you died doing what you loved: being pointless and menacing.

— Haimona Gray (@HaimonaGray) January 20, 2014
Apparently this summer has been one of the warmest winters on record.

— Jonathan Tillick (@uof) January 22, 2014
There are alot of amazing people in this world..and you are one of them.

— Bishop Brian Tamaki (@BishopTamaki) January 22, 2014
And finally
Could b da perfect job but somethin is tellin me I'll never get it. http://t.co/vR1PVHITPV "you'll provide support to the mayor ..."

— Bevan Chuang (@MsBevanChuang) January 22, 2014
If you've seen any great Kiwi Tumblr, Instagram, Vine, Twitter or Youtube accounts that deserve wider attention, or there's a Facebook campaign that deserves a plug, let me know me. Suggestions are also welcome. I'm on Twitter here, Instagram here and Vine here. Send abuse here.