Mark Amsler, senior English lecturer at the University of Auckland explains.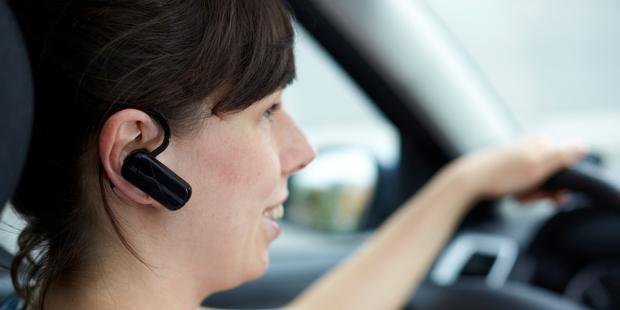 Bluetooth
If you use a PC, laptop, mobile phone, or iPod (or maybe all of the above), you're no doubt familiar with the name of the wireless technology linking them together: Bluetooth.
Okay, maybe not all the digital technology, but we're talking about the name here and what it refers to. When you take off and land, the airline cabin attendant reminds you to "disable the Bluetooth function on your electronic device". There's nothing dental about my wireless connection, and the only thing blue is the icon. So how did the name Bluetooth get attached to a short-range wireless technology?
According to Jim Kardach, one of the original designers of Bluetooth technology, the name emerged from a broad-ranging discussion of "history" during a 1996 winter pub crawl in Toronto, Canada. Kardach's partner in history and drink that night, Ericsson's Swedish tech designer Sven Mathesson, mentioned a 10th-century Viking king, Harald "Bluetooth" Gormsson, who united tribes from Denmark and Norway and converted them to Christianity (at least nominally).
Harald may have had a conspicuously bad tooth or especially liked to eat blueberries, which would explain his epithet "Bluetooth". His reign, from about 958 to 985, was marked by more peaceful relations among previously warring Scandinavian tribes, which later Scandinavian chroniclers attributed to Harald's ability to mediate between hostile groups.
(Interestingly, during this same three decades, Anglo-Saxon England was also less ravaged by Viking invasions. Coincidence?)
Kardach liked to explore history and was intrigued by the career and aspirations of King Harald, so he did some more reading. During discussions among several tech companies with different proposals for wireless (radio) interfaces, he chose the name Bluetooth as an appropriate, if temporary, name for the special interest group they were trying to form. Previously, Intel, Ericsson and Nokia had each been developing separately a wireless technology to enable different devices to communicate with one another. As the project moved forward, the group adopted Bluetooth until a formal name was chosen. But the name stuck. While many internet names have been drawn from the cultural mythology of exploration, discovery and conquest (Explorer, Safari, Konquerer, Netscape Navigator), Bluetooth is linked to a story of communication and peace.