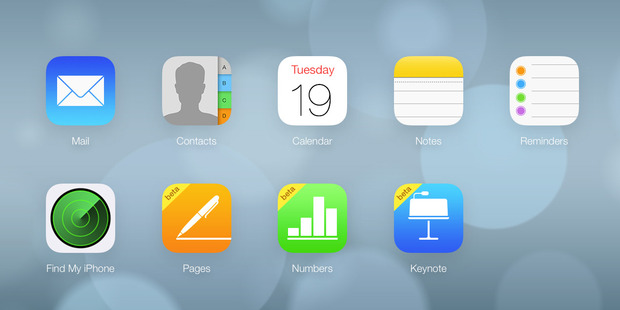 In my previous Apple Watch, I talked about collaboration perhaps being a compelling reason to use iWork on iPads. That said, to me it's still too clunky. AirWatch was introduced on Macs a while ago, as a way to swap files between Macs on the same network, but it wasn't that satisfactory. First, AirWatch has to be activated. Then I have to go into the next room and ask the recipient to turn on AirDrop on as well. Then, back in my office, I drop a file on the avatar for the other AirDrop-using person on my Mac. Then they have to 'accept' the file transfer ... Gah! I could just have easily have walked into the other room with the file on a thumb drive in the first place.
Now AirDrop is in iOS - but it only works between iOS devices running iOS 7 with AirDrop enabled. Isn't this missing the point? Why can't I AirDrop between Macs and iDevices? I'm sure it's coming, but why wasn't it a primary feature of AirDrop for iOS?
Although Apple has recently added more sync features into iWork, I find that too clunky as well. For a start, to send a file from my iPad to my Mac, I have to share to iTunes, then it appears in iCloud, then I can access it (very easily, but still) on my Mac.
Save and Open in Numbers, Keynote and Pages let you access the iCloud directly.
But why is it even called Share to iTunes? Why isn't it called Share to iCloud?
However, if you log into iCloud.com in a browser with your Apple ID and password, you'll notice Numbers, Pages and Keynote among the offerings. These online versions - you need an internet connection to use them - let you do pretty much everything you can do with the apps if you have them installed - subject to the vicissitudes of New Zealand's online services. The advantage is, you could do this even on a PC (make sure you log out afterwards!).
These online versions of iWork support the same kinds of collaborative features I mentioned in my last post between iDevices. So, conceivably, you could run a room of iPads from a Mac - it's just that it would be with the online versions. And there'd probably be a lag, thanks to our internet speeds. Apple has added some details about this on the iCloud help page.

It's getting there - but how should it work? Simply, that's how. I'd prefer that all my registered devices and networked devices just appear in a list when I choose Share from any iWork app, on any Apple platform. I tap the ones I want. On those, an Accept dialogue appears. Simple - and the file copies over, and/or they join the collaborative process. All the devices are connected anyway, and using iCloud. Additionally, I'd like a Public folder in iCloud - when I add it to that, I get a link I can copy, then send to other people via Messages or Email. And that this could be added by developers to their third-party apps.
There must be good reasons Apple hasn't done it this way, but wouldn't this be way easier? The most elegant file sharing, Mac to Mac anyway, that I've personally used is DropCopy: it creates a circle on your Finder desktop. You drop a file on it. Another Mac with DropCopy chimes and they accept the file, and it copies to their desktop. They can immediately file it. Simple, fast, effective. It's free for up to three Macs and US$25 for larger networks.
I was kinda hoping Apple would buy this and implement it somehow across iOS 7 as well.
The new collaboration features - for iOS 7 only - include a list to view all collaborators currently working on a project, and cursors and selections for each person editing a document, presentation, or spreadsheet.
All iWork apps received new folders to organise files and the ability to print from the Tools menu. 9to5 Mac has more about these recently-added features.
To be fair to Apple, iWork Beta, the online version of the suite, has sync that's fairly effective. The process used to be like this: to transfer a file, you manually exported or imported it to iTunes. Then you ticked that app's list of available files in iTunes and Applied sync. Transfers required converting the document to the matching platform-specific format. In iTunes, you selected the file and chose to open it in the correct app. When going from Macs to iOS devices, this often meant stripping out features unsupported by the more limited iOS apps - and this has now largely been fixed with the parity between iOS and Mac versions of Pages, Numbers and Keynote.
This somewhat tortuous transfer process improved with Mountain Lion, but it still had feature-stripping between the Mac and iOS versions.
Now, there is (thank goodness) only one file format for all app variations (Mac, iOS 7). Whether you save or transfer an iWork document to a Mac, to an iOS device or to iCloud, the document's format stays the same. Files do now live-sync across platforms without any compatibility issues.
Macworld has a lot more about all this.
The plus side to this parity was the addition of features to the iOS versions of iWork. The downside was the paring away of features in the Mac versions to reach that vaunted middle ground, as I have previously mentioned. Uncharacteristically for Apple, a page has been posted saying what features the Mac versions are going to get back - things that iWork '09 had but that are no longer in the iWork of 2013.
Besides that, the apps on both platforms share new features like unified toolbars. Apple calls this 'an intelligent format panel'; the apps also got Apple-designed styles for objects, interactive charts, new templates, and Keynote got some new animations that are nice and slick. Numbers has charts that can move to show changes over time - nice.
A lot of progress has been made, but I still think file sharing is too hard. This is the company that always made hard, nerdy things brain-dead simple to use ... and that's what I want, no matter how many hoops things jump though behind the curtain - slick, fast and simple and, perhaps more importantly, obvious.