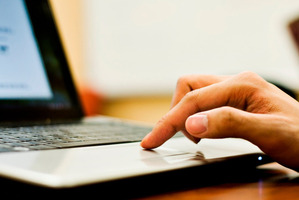 A former financial adviser is appealing for investors to come forward to help set up an online database to help compare the performance of investment advisers.
Miles Hayward-Ryan, an Auckland corporate lawyer, said investors could compare fund managers' performances, including KiwiSaver providers, but not financial advisers.
"Currently, investors have no way of knowing how their investment adviser is really performing. We are appealing for investors to come forward and give portfolio performances. They get a quarterly statement of results, but they can't know how their own investment adviser is doing compared with others."
A top-performing investment adviser might be earning clients tens of thousands of dollars more in a period than a poorly performing one, but there was no way for investors to find out, Hayward-Ryan said.
"We're talking about billions of investors' dollars, with no way of comparing performance or building trust.
"This may have significant implications for investment decisions."
Hayward-Ryan said the Investment Advisers Performance Measures website was created with the help of Aon Hewitt Consulting Actuaries, who would also have a monitoring role.
He said there was a possible pool of 1400 to 1500 authorised financial advisers which he hoped to collect data on. The service would be free initially, he said.
For more information go to: