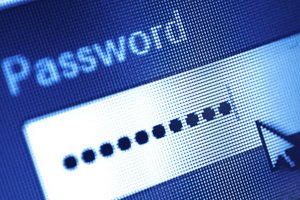 TAKE SECURITY TO HEART: Passwords have got totally out of hand, but the Nymi puts a bit of heart into them. Literally. Strap on the wristband with its integrated accelerometer and gyroscope and you can unlock devices with a flick of the wrist. The Nymi detects your heartbeat and uses it to authenticate you for as long as you're wearing it. It uses a 3 factor security system, requiring the device, your unique heartbeat and an Authorised Authentication Device such as a smartphone. The wristband also contains a proximity sensor and low energy Bluetooth. Unfortunately, the more factors, the more potential points of failure, though at least the heartbeat should always be with you.
A BIT ON THE TOP: CSR's new demonstration ultrathin device can be used as a keyboard, or for touch gestures, or with a stylus for handwriting recognition or drawing.
The Bluetooth device is less than half a millimetre thick so it can easily sit on top of a tablet. The flexible keyboard is inkjet printed so can easily be produced in various formats. Any shape, any size: sounds useful.
FABBING GOOD FUN: The FABtotum is a multipurpose open source low cost personal fabricator. It handles fused filament additive manufacturing as well as cutting and 4-axis machining thanks to the interchangeable heads. It can mill and cut foam, balsa wood and other similar light materials, while its 3D laser scanner helps with design. The FABtotum enclosure is a 36 cm cube that's small enough to sit on a desk. It's time to get making.
BIGS IN SPACE: Up in space we sometimes need very large objects, such as solar panel arrays, that are hard to fit into a standard cargo bay on a spacecraft. At the moment such items are usually packed and then unfolded and deployed once they reach orbit. The SpiderFab offers another approach: manufacturing items in orbit with a giant 3D printer and automated assembly. Components such as antennas, booms, and panels may be suited to this approach. Tethers Unlimited is developing a suite of additive manufacturing and robotic assembly technologies so that large components can be created and put together in orbit. That could mean smaller, lower cost spacecraft would launch the materials and the rest of the work is done on the spot. Are we ready for factories in space?
WALKIE TALKIE HOTSPOT: Imagine coming back to your parked car to find parts of it had melted. No, it's not extreme global warming. In London a 37 story concave skyscraper nicknamed the Walkie Talkie because of its shape concentrated sunlight down onto the street and damaged a Jaguar car. The wing mirror, panels and Jaguar badge had all melted. Perhaps that nickname should be Death Ray. BBC. Video:
Miraz Jordan, knowit.co.nz