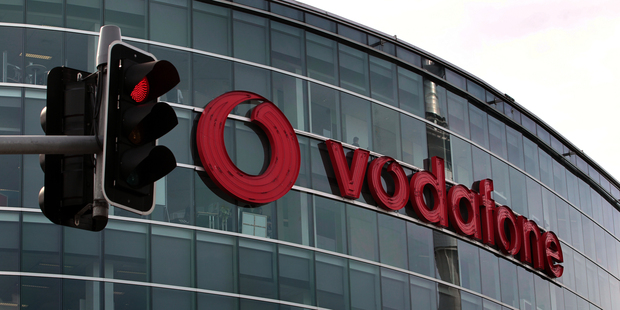 Vodafone says it will defend its new advertising campaign after rival Telecom applied for a High Court injunction.
Telecom spokesman Andrew Pirie said this morning the company believes aspects of Vodafone's SuperNet advertising was "misleading to consumers and is therefore in breach of the Fair Trading Act".
Telecom wants the campaign either changed or pulled, he said.
The advertising describes Vodafone's infrastructure "as the best fixed-line network".
The Herald understands Telecom also takes issue with Vodafone calling its cable network in Wellington and Christchurch "ultra-fast broadband". This network was previously owned by TelstraClear.
This afternoon Vodafone issued a statement saying it would defend the campaign:
"With the coming together of Vodafone and TelstraClear we have a fantastic set of assets and we feel it is important to tell New Zealanders.
These messages have been in the market for a while now - the only difference is we are using our SuperNet campaign to bring the story together for Kiwis.
"We stand behind the Vodafone SuperNet campaign. We are confident in what we are communicating and we will be defending Vodafone SuperNet in court."
A telephone conference about the case took place with Justice Geoffrey Venning this afternoon after Telecom filed the injunction application yesterday.
In November last year Vodafone was fined $960,000 for what was the latest in a string of misleading advertising prosecutions brought by the Commerce Commission.
The 21 charges related to claims made by Vodafone regarding the extent of the coverage of its wireless broadband network, made in the "broadband everywhere" marketing campaign between October 2006 and April 2008.
In November 2011, Vodafone was fined $81,900 for misleading customers over its "1 a day" mobile internet plan. Four months earlier it was fined more than $400,000 for a similar offence.
By the end of 2012 Vodafone NZ had been penalised close to $1.5m for Fair Trading Act breaches - the highest ever imposed on a single defendant under the Act.
In October 2011, Telecom admitted breaching the Fair Trading Act after misleading customers about the amount of broadband data they had used.
It reached a settlement with the Commerce Commission over the breach, which came about when inaccurate readings were used for approximately 97,000 customer accounts between November 2010 and June 2011 - caused by a software fault in its meters.
The Commerce Commission said 47,000 Telecom customers were affected by the error, came to light after complaints.
Some customers had broadband speeds reduced down to dial-up speeds once their data cap was breached, others upgraded to more expensive plans due to "an incorrect perception about their data usage."
Some were charged overage fees for the amount of data that they used above their data cap and others reduced data usage so as not to exceed monthly data allowances.
A screenshot image of Vodafone's SuperNet advertisement: