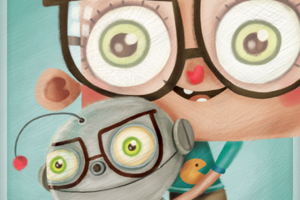 After my San Francisco developer stories, it only seems fair to mention some New Zealand ones. But first, an app I found really useful in San Francisco was Uber, which solved several problems in one app - and saves money.
It uses your location (or put in an address) to summon a taxi. The estimate it gives you becomes the price, which is paid via the app using the credit card you registered. You get a pretty accurate ETA. There are no foreign cash mistakes with the driver, and for those (like me) anxious about tipping, the gratuity is included in the estimate. No contest, no fuss, no trying to hail cabs in the street, no surprise with the fee at ride's end. You can choose from four different price points: cab, RV, Hybrid or luxury sedan. The taxi arrives, the driver knows your name, you are conveyed to your location and you get out. Simple - plus the fares are often discounted.
This is a San Francisco app but it's appearing in other centres in the US and Canada, and already includes London, Amsterdam, Berlin, Stockholm, Milan, Zurich - and Melbourne and Sydney.
There's an Android version, too.
Quicksand
A 15-year-old Kiwi developer's free Mac app, Quicksand, aims to make forgetting an important file, or accidentally deleting it, a thing of the past.
Wellingtonian Sebastian Hallum Clarke is just 15 and taught himself simple programming aged 10, and has since developed several free Mac apps. Quicksand may be his most useful creation so far.
Install his tiny app on your computer, and every time you open or save a file, a copy is automatically synced to your chosen cloud storage solution. Running in the background, Quicksand invisibly ensures you have the 50 files you've most recently used are available online, wherever you go and whenever you need them.
Sebastian's other apps include MacDropAny which lets you sync any folder on your computer to the cloud; iClouDrive which lets you use your otherwise unused iCloud storage space for syncing files between your Macs; and Broomstick which tidies up your desktop.
All his apps are free.
App for tourists to GodZone
An app is being used by campervan tourists in Aotearoa that lets those driving simply listen to local information while travelling, thanks to GPS. The app can work offline so even in areas without 3G coverage, so you can always recieve relevant details of your current location.
The app is updated monthly with new content. Future updates promise social media integration allowing users to upload their own images and spread the word to their friends and family about their Kiwi experiences.
Six of the new apps are now available for download from the iTunes and Android stores under the brand names of Interislander, Maui, Britz, Mighty Cars & Campervans, Car Rental Republic and Motorhome Republic, with more to follow.
Your Little Geeks
Last year Andrew and Sarah Spear (as Plethora Ltd) wrote a kids' book called My Little Geek which teaches the alphabet with holographic ninjas and time traveling zombies. The books focus on teaching young kids about numbers, letters and shapes in a fun, geeky way that also appeals to parents.
The couple started a Kickstarter campaign to fund two sequels and an iPad app and it recently gained the funding required, so good for them.
Now that core funding has been achieved, the couple is shifting the campaign towards supporting the community with a buy-one-give-one approach. For every $10 backers give above the standard reward amount, a book will be donated to a school.
Email wrangler
Triage is an email app for iPhone, available now on the App Store. The app is designed for people who struggle to stay on top of their email. Triage doesn't try to replace traditional email software, but lets users quickly remove the noise and stress from their inboxes during downtime.
New messages are shown to users as a stack of cards - the cards contain summaries of each message. With a flick or a tap, users can quickly archive, keep important messages in the inbox for later or compose a short reply.
Triage was created by Southgate Labs, a boutique software development studio in Wellington that developed the iPhone and Android apps for Radio New Zealand. The RNZ apps lets you listen to Radio New Zealand any time, anywhere.
The principles of Southgate built Triage for themselves to begin with. It worked so well they decided to make it available.
As well as developing its own web and mobile applications, Southgate Labs is an investor in, and advisor to, early-­stage technology businesses.
Triage Email First Aid is available now at an introductory price of NZ$2.59. It supports users of Gmail, Yahoo! Mail, and iCloud Mail, and most IMAP email services.
Photo wrangler
Developed by Jason Hunter, Snapboard is NZ$1.29 in the iTunes App Store.
It enables users to manage their photos by putting them into 'boards' and to enrich them with comments which can later be used as search criteria.
Photos taken can be copied into a users camera roll or only live within the snapboard app.
The overarching principles are speed, simplicity and ease of use. Images are kept local and private to each user, although if you choose, the app data can be sent to iCloud for backup.
Playing with local musicians
Players of the NZ-developed game Indie Music Manager has you manage the Kiwi acts Street Chant, Tiki Taane, I Am Giant and Princess Chelsea. You choose where they should tour, which producer to work with and how to best hype the artists. Scandals must be managed and egos soothed, all the while listening to your artist's streaming music.
The game features 28 music tracks and 10 unique recording studios, plus venues, producers and roadies. It was launched for NZ Music Month in May and is available on the Apple AppStore or online.