Market experts divided over whether share prices have reached limit or can push higher.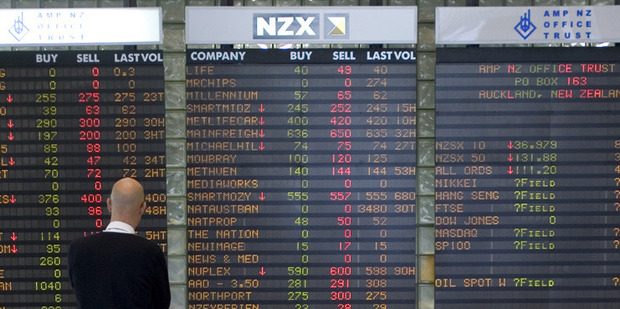 Market players are divided over whether a bubble is forming around booming New Zealand tech stocks.
Interest in the prospects of firms in the sector has added hundreds of millions of dollars to valuations this year.
In the seven days up to Tuesday this week, shares in accounting software provider Xero gained more than 20 per cent, rising from $12.35 to hit an all-time high of $15.
In the year to date the Wellington-based company's stock has gained a whopping 80 per cent, valuing the business - which doubled revenue to $39 million in its last full year but is reinvesting for growth and is yet to turn a profit - at $1.5 billion.
New York-based Diligent, which has developed software used by company directors and tripled its annual profit in its last financial year, has seen a 32 per cent lift in its share price since January, driving its market capitalisation up to $607.4 million.
Both stocks cooled off yesterday, with shares in Xero dropping 10.7 per cent to close at $13.30, while Diligent shares were down 3.8 per cent to close at $7.25.
James Smalley, of sharebrokers Hamilton Hindin Greene, said profit-taking on the part of investors lay behind yesterday's falls.
"It's a healthy correction," he said.
One market source, who did not want to be named, believed a bubble had formed around Xero and Diligent. The two companies' valuations were "quite remarkable" when their relatively small revenues were taken into account, he said.
However, Milford Asset Management portfolio manager Mark Warminger, whose firm holds shares in Diligent and Xero, did not agree.
"I think they've been misunderstood by the local market and undervalued by the local market and international players have now re-rated them to where I'd class both to be fair value," he said, adding that he had heard of US investors suggesting Xero's share price could reach $20, which would value the firm at well over $2 billion.
Craigs Investment Partners head of private wealth management Mark Lister would not go as far as describing the rise in the two companies' shares as a bubble. "But there's certainly a fair amount of froth around them," he said.
Lister said Xero was "quite possibly overvalued".
"If you're buying Xero [shares] at $14 you are really taking a punt on them being able to continue this massive growth trajectory for quite a few years to come."
The NZX 50 Index has gained almost 13 per cent this year, after a 25 per cent rise in 2012, and Lister said investors tended to pile into higher-risk growth stocks when times were good.
Smalley said that despite their soaring valuations, Xero and Diligent were both potential takeover targets.
Shares in online auction website Trade Me have also gained a lot of ground this year, rising 27 per cent since the start of January to close at $4.98 last night, giving the firm a market capitalisation of almost $2 billion.