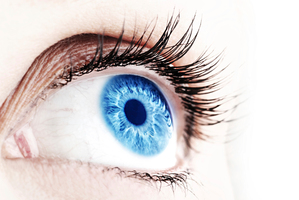 Another chance at sight for blind people may come in the form of the Argus II Retinal Prosthesis, which has just completed clinical trials on 30 patients. The prostheses look like sunglasses, but include a camera which relays images to electrodes that stimulate the wearer's retina allowing the brain to perceive patterns.
Stones from bones
One day you might be able to strut your stuff knowing you have diamond bones. Bones are prone to wear and tear, and even their artificial replacements don't last forever. This is where coating artificial bones in a nanometer layer of diamond could do the trick. If this becomes a viable option for human transplants it could greatly reduce the discomfort sometimes experienced by people with artificial bone implants.
Second place robot
A robot prototype has recently won second place at the Prix Émile Hermès in Paris. Called Hagent, this unassuming square robot searches for heat sources in your home, absorbs all that good warmth and then relocates it to wherever it is needed. Keeping you efficiently cosy over winter, and saving you money in the process.