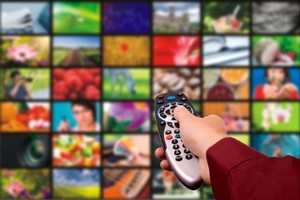 What parents of teenagers have long suspected, scientists appear to have proved: it is impossible to pay attention to more than one electronic device at a time.
When volunteers were put in a room with a computer and TV for half an hour, their attention switched between the two nearly once every 14 seconds.
Teenagers changed attention most, switching an average 120 times in 27.5 minutes, with those over 40 making 100 switches.
The US study raises questions about the level of comprehension among those who switch between devices, specifically the impact on workers or children's homework.
Professor of Marketing Adam Brasel of Boston College, Massachusetts, said: "What we found is that when people try to pay attention to multiple media simultaneously they are switching back and forth at an astounding rate."
The average gaze lasted less than two seconds for television and less than six seconds for the computer, the study found.
It was rare for anyone to look at either screen for more than a minute.
Just 7.5 per cent of all computer gazes and 2.9 per cent of all glances at the TV lasted longer than 60 seconds, the study found.
- Daily Mail