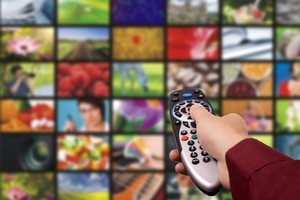 Television watchers will soon see tailored advertisements selected for them according to their viewing habits, post codes and type of household.
A United States project will see 10 million homes receive targeted television advertising this year. And in Britain broadcaster BSkyB is aiming to offer a similar service to advertising clients, says Laura Desmond, the global chief executive of Starcom MediaVest Group.
Starcom oversees the second-largest media budget in the world - with annual billings of US$27.27 billion ($33 billion) - and a client list that includes Procter & Gamble and General Motors.
Desmond predicts that the development will create a "transformation" in television and significantly reduce the common practice of fast-forwarding through advertisements in recorded programmes.
"It stands to reason that when people see ads that are relevant to their lives they are going to watch them, and that's good for advertising," she says.
Starcom's US project in "addressable advertising" is a partnership with the satellite broadcaster DirecTV and has attracted great interest from some of the world's biggest advertising clients. Microsoft, Coca-Cola, Kraft and Kellogg's are among companies hoping the initiative will bring a big change in relationships between advertisers and consumers.
"When we are able to do one-to-one communication with the scale and aggregation of television, all of a sudden we become performance marketers in the mass-media space," says Desmond.
She says data on consumers is collected from set-top boxes and basic demographic information, including post codes.
"We are doing it all within privacy restrictions," she says, claiming that the experience for viewers would be "seamless and transparent".
Desmond gives the example of a single woman watching a beauty advertisement while a neighbouring family are simultaneously shown commercials for a family motor vehicle.
She says the biggest advertisers will soon come to expect "addressability" and more detailed data on the audiences.
- INDEPENDENT