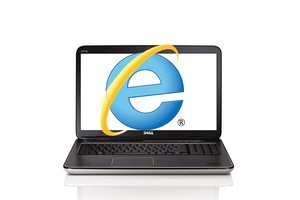 Microsoft marked the launch of the latest version of its web browser with a party at the South by Southwest conference in Austin, Texas.
The unveiling of Internet Explorer 9 (IE9) marks the latest update from the three most popular browsers around the world, as they jostle for share of how consumers will view the internet as it moves into the next generation of HTML 5.
A decade ago, the browser was used to look at simple text and images. Now they are shifting to deal with HTML5, an advanced set of web commands that allow a browser to show streaming media and animation without tools such as Flash.
A senior manager at Microsoft said: "The vast majority of people will soon have a HTML5 browser. This will be a big development in the history of the web."
As the browsers adapt, the market is more competitive than ever as use of the internet rises.
David Smith, an analyst at Gartner, said: "Things are happening in the browser space now as more and more people are using browsers for more and more."
Internet Explorer still dominates the browser market, but has dropped from over 90 per cent less than 10 years ago to 57 per cent this year, according to Net Applications.
The shift started in 2004 when Mozilla launched Firefox, a not-for-profit open source initiative. Jay Sullivan, vice-president of products at Mozilla, said: "Now competition is good. There are three or four modern browsers out there. It's a vibrant market, rich competition helps." He added that Microsoft's new browser was a "Mozilla achievement. We introduced competition, now we have IE9."
"Out of nowhere came Firefox to show people there was an alternative; that got Microsoft's attention," Mr Smith said. "Then Chrome raised the bar. The browsers can now deal with ever more sophisticated web applications."
Google launched Chrome in 2008. Despite a sluggish start, its market share doubled last year to surpass 10 per cent by this January.
Competition was increased further by a ruling from the European Commission. In December 2009, the competition watchdog accepted undertakings by Microsoft to remedy allegations it was illegally bundling its browser with Windows.
The complaint was originally filed by Norwegian browser Opera and backed by Google. Microsoft said: "There is now lots of choice in the browser market, The competition has helped us along."
The US giant hopes the latest iteration of Internet Explorer can halt the declining share; it said last month the beta version had been downloaded 40 million times.
Julia Owen, at Microsoft in the UK, said that in creating a "radically new and different" browser the company had essentially carried the process out in public, engaging with the developer and consumer communities for what they wanted.
One of the key pillars for a browser is speed, and Microsoft has been criticised on speed in the past. Ms Owen said: "We had some ground to catch up on, we've completely rebuilt our Javascript platform as a result." She added: "It's not that we're catching up, we're getting ahead of the pack."
Mozilla said on Friday that its latest browser, Firefox 4, was now available. The new version has also boosted speed, includes new features to prevent behavioural tracking - privacy is another key issue - and synchronises settings between devices.
Last week, Google released an update of Chrome, which it said would run the most complicated web applications faster. It added that speed "isn't just about pure brawn in the browser, it's also about saving time with simple interfaces".
Anders Sandholm, a product manager for Chrome, said: "Things are happening in the market and people are becoming more aware of the choices. Speed, simplicity and security is important to gain and retain users' excitement."
The final pillar all browsers said was crucial to consumers was security. There is even an annual contest called Pwn2Own, where hackers compete to find flaws in the browsers. The latest competition was last week in Vancouver, where hackers breached Apple's Safari browser and Internet Explorer 8.
Chrome remained untouched despite Google offering a $20,000 reward to find a flaw in its product.
The browsers do not generate profits themselves but are seen as crucial by the companies competing in the market. Richard Edwards, an analyst at Ovum, said it is the consumer's view on to the web: "If you own the viewfinder on to the web, then you have control of how you can add additional value."
David Smith said: "It has to do with a perception of leadership. The companies also build them into things that do make money like IE in Windows. We have seen huge amounts of innovation, and that should continue."
- THE INDEPENDENT