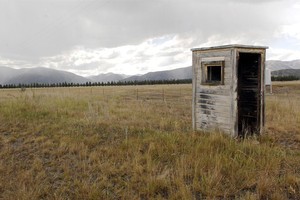 A Maori-led consortium and two major telcos are in the running for the Government's $300 million rural broadband initiative to boost broadband speeds in rural New Zealand.
Communications Minister Steven Joyce has announced that Torotoro Waea, FX Networks/OpenGate and Telecom/Vodafone have been chosen from five proposals received by the Government for the plan.
"The short-listed proposals demonstrate that they merit further evaluation based on their plans to deliver the RBI objectives and provide open access to government-subsidised infrastructure,"
Joyce said.
A proposal from the New Zealand Regional Fibre Group was unsuccessful.
The tender for national coverage will see 80 per cent of rural households getting speeds of at least 5Mbps and the remainder receiving at least 1Mbps, he said.
Binding contracts are expected be signed in early 2011.
Telecom and Vodafone welcomed the announcement and said their proposal would mean more infrastructure, choice and competition for rural New Zealanders.
"The Telecom-Vodafone joint bid uses proven technologies with a clear evolution path, offered by two experienced infrastructure developers," a statement from the companies said.
Telecommunications lobby group TUANZ said the initiative would provide a much needed boost to rural New Zealand.
"TUANZ has long believed the rural sector of New Zealand has been underserved by the telco industry despite being the backbone of the New Zealand economy," chairman Pat O'Connell said.
Even the split in funding between Ultra Fast Broadband (UFB) initiative and the RBI was heavily weighted towards urban use, he said.
"By adding in fixed wireless and mobile capability, by extending the reach from rural households to include marae, by talking about delivering services over so-called fourth generation technology, the
bidders have shown they're interested in more than just meeting the standard, they're as eager as we are to see rural New Zealand become a world-class case study in delivering ultrafast broadband."
BusinessDesk / Susie Nordqvist