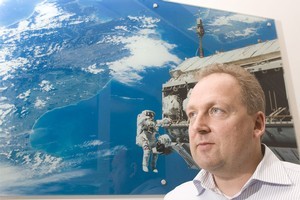 Xero, the accounting software company, has tapped PayPal co-founder Peter Thiel for $4 million to help fast-track its expansion in the US.
Thiel, who helped set up online payments company PayPal and later sold it to eBay for US$1.5 billion, will buy about 2.7 million shares in Xero in a private placement to help support the company's expansion into the US, giving him about 3 per cent ownership.
Once the deal is done, he will join Xero's US Advisory Board.
The shares climbed 3.6 per cent to $1.54 in trading today, and are down 8.6 per cent this year.
"With the support of Peter and his team, we believe we are now strongly positioned to enter the US and capitalise on the opportunity that this market represents," chief executive Rob Drury said in a statement.
"Access to their extensive networks will provide a major boost as we take on Quickbooks in the vast US small business market."
Xero entered the US market last year when it appointed Dell executive Andy Lark to be its first member on the company's US Advisory Board, and in May last year it won two Webby awards.
In January, Xero entered into an arrangement with American online banking services provider Yodlee Inc. to offer its accounting system.