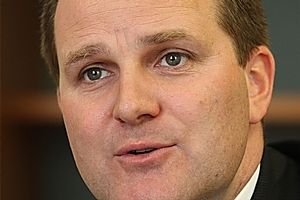 Guidelines rather than a law change will be used to allow inventions that contain embedded software to be patented, Commerce Minister Simon Power says.
The Intellectual Property Office of New Zealand (IPONZ) would develop the guidelines once the Patents Bill passed.
Mr Power said a further amendment to that bill was not needed.
When the commerce committee reported the bill back to Parliament in March it recommended that computer programs not be a patentable invention after submitters raised concerns that would stifle innovation and restrict competition.
The committee also considered that companies investing in inventions involving "embedded" computer programs should be able to obtain patent protection for these inventions.
The committee and the minister agreed.
IPONZ is the government agency within Ministry of Economic Development responsible for granting and registering intellectual property rights.
- NZPA