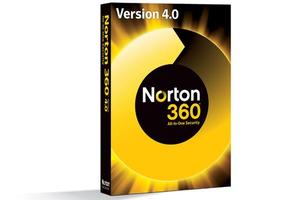 Having reviewed Norton's Internet Security 2010 only a short while ago, I was looking forward to getting my hands on Norton's latest iteration of its 360 suite. After a several weeks testing, I'm pleased to report that I wasn't disappointed.
Essentially a bundle of security tools (anti-malware, anti-phishing, firewall and anti-virus) as well as tune up and maintenance utilities from Norton Utilities, Norton 360 manages to make both security and maintenance a seamless and unobtrusive experience.
As with Norton Internet Security 2010, 360's anti-malware incorporates what Symantec call 'Quorum', which is a peer based reputation monitoring system that takes advantage of the sheer number of people using Norton security products to quickly learn about cyber nasties.
360 also uses Norton Insight which hugely speeds virus scanning by white-listing files that are known to be safe and then there's SONAR, which looks at an application's behaviour to determine if it is safe or unsafe.
Security bells and whistles aside, the other killer feature with Norton 360 is its ability to tweak system performance by tracking, identifying and hopefully fixing resource hogs and other potential bottlenecks for a smoother running system.
Having used Norton 360 in the past I did have some concerns around the latest version bloating and clagging up my PC, but these proved to be unfounded. Not only is Norton 360 as svelte and swift as its 2010 security counterpart, but overall system performance didn't seem to be impacted either.
Boot time on my Windows 7-powered Acer Timeline didn't appear to have increased noticeably and other resource intensive tasks such as gaming, Photoshopping and multi-media ran as per normal on my gaming rig.
Even better still, some chores got a swift kick in the wazzoo by Norton 360, with usually drawn-out tasks such as copying large files to my network drive completing in a blazing three-and-a-bit minutes compared to the usual seven minutes plus for similar sized files prior to installing Norton 360.
Norton 360 seemed quite content to tick away quietly in the background, however the inclusion of a use friendly interface covering system performance, security and maintenance options made manual tweaking a relatively pain free process.
I found one of the most useful Norton 360 components to be the Startup Manager which let me disable or delay startup items which made a huge difference to system start times. It meant I could re-enable items at a later date, gave me flexible start up options. That and the fact that Norton 360 also automatically backed up nominated folders to my network drive made it a must have on the three PCs scattered throughout my house.
There are a lot of capabilities tucked under hood of Norton 360, and while many a non-tech savvy PC user would be forgiven for being a bit overwhelmed with the sheer breadth of its capabilities, Symantec has kept its top level interface simple whilst providing plenty of options further down for power users.
Combine this a reasonable $129.99 that covers three PCs with bomb proof internet security and some useful fine-tuning tools and there's a whole lot to like about Norton's 360.