Kody Nielson and Bic Runga have brought their equally impeccable pop sensibilities to Runga's new album, Belle, the first of her records with co-writing credits and an outside producer, in the form of Nielson.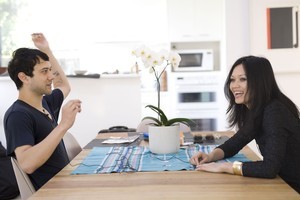 Kody Nielson (left) and Bic Runga. Photo / Ted Baghurst
The partners in love and music talked about collaboration, musical obsession and Nielson's new outfit, Opossom, for Talking Heads.
Follow Sam Wicks on Twitter for notifications of future Talking Heads and other content on nzherald.co.nz.