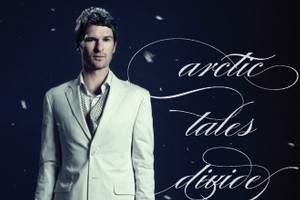 With Dudley Benson's recent Forest existing between a cappella choral singing and waiata, and classical composer John Psathas using loops, sequencing and having pieces played by jazz musicians, interesting niches are being prised open in local music.
Classically trained violinist and singer-songwriter Keoghan's debut finds another, somewhere between brightly memorable pop and cleverly arranged, folk-influenced art music. Ca Va Bien Merci (in English) rides a soft electro-pulse; the title track lives somewhere in the early experimental 80s (a less menacing Cure-meets-Roxy Music); the beautiful I Only Have Eyes for You opens with a faux-choral part and tinkling piano; elsewhere he plucks his violin or strums it like a ukulele (the delightful Clean Sheets and a Fishbowl); while Dr Seuss Sounds woos with French horn.
However it's Keoghan's clear, strong voice and elliptical lyrics which command attention, delivered up-close and central with gorgeously melodic swoops and soars (often multi-tracked as backing vocals).
Keoghan's path has been prepared by Rufus Wainwright, Fleet Foxes, Benson and others, but he's his own man and - with subtle assistance from Flip Grater, Victoria Girling-Butcher, Ben King, drummer/producer Wayne Bell and more - delivers an impressive debut about gentle, often confusing love.
Stars: 4.5/5
Verdict: From between pop and art song comes something special
- TimeOut / elsewhere.co.nz