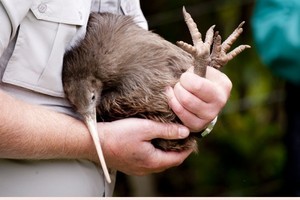 Business: As a professional environmentalist freshly emigrated here in 2007, the Department of Conservation (DoC)was one of the things I loved most about New Zealand. It appeared to be an environmental watchdog with real teeth. Comprehensively backed by the Government, it formed a vital part of the foundations for New Zealand's clean, green persona.
Growing up in the UK, there was the sense that businesses could pollute, degrade and destroy the natural commons in any way they liked, and the most any British authority would do about it is politely ask them to pay back a tiny percentage of the profits this callousness or carelessness had earned them. In New Zealand, DoC could simply say 'Keep out'. Many big landowners and polluters hated DoC, and a part of me liked that.The animosity suggested the Department had the clout it needed.
But DoC has struggled to secure and manage its finances from day one, and the first restructuring took place only two years into its existence. It was restructured again in 1996, after the death of 14 people in the Cave Creek viewing platform collapse raised serious questions about how such projects were managed and resourced.
Now DoC is being restructured again. Under the plans the Department looks set to lose up to a quarter of its staff, including nearly half of its area managers and programme managers. However, Conservation Minister Nick Smith maintains that the lost jobs are mainly administrative, the reduced DoC would still have 209 more staff than it did in 2000 and that the department will still be able to do its job.
Ultimately then, perhaps the biggest shift happening is a philosophical one. The core question is to what extent we, the people, are willing to shoulder the burden of protecting and restoring New Zealand's unique ecology, and what we agree are the best means of sustaining this effort into the future. The Government believes part of the answer for conservation lies in building new partnerships with business. This concept has been enshrined in a new partnership division of DoC, complete with 300 staff, about a quarter of DoC's current operational staffing, and a new Wellington-based commercial business unit.
In an independent review of the changes, DoC director-general Al Morrison was quoted as saying: "Despite all our best efforts, we are failing to halt the decline in ecosystem health and species. We are not able to do the amount of work we need to do today, and we face a future where every year it will get worse, not better, if we don't meet the challenge."
A lot has changed down the years. What the Department needs now, in addition to continued support from government, is Kiwi businesses of all sizes lining up to actively support it. It's a far cry from the age of conservation confrontation. The hope is that the age of true partnership has begun.
DoC and the business of conservation
Fonterra
DoC and Fonterra signed off a $20 million, 10-year deal in March, with the intention of helping to restore waterways in Northland, Waikato, Canterbury and Southland. Touted as the largest ever corporate contribution to conservation, the money is intended to fund work with communities to restore wetland habitats, better control nutrients, reduce pests and weeds and enhance native wildlife.
Air New Zealand
The airline is providing airlifts for endangered species, investing directly in conservation programmes, providing its 3000-strong 'Green Team' of staff volunteers to work on DoC projects, and promoting DoC parks in its marketing materials.
Mitre 10
Since 2005, Mitre 10 has partnered with DoC, via Mitre 10 Takahe Rescue, contributing more than half a million dollars. This year, a new partnership agreement was signed that will see Mitre 10 Takahe Rescue increasing its commitment and financial contribution to the Takahe Recovery Programme for a further three-year term.
Genesis Energy
The power company is helping to fund and implement a 10-year recovery plan for the endangered whio (blue duck) up until 2019, covering education, pest control and research.
Rio Tinto Alcan New Zealand Limited
Sponsors the Kakapo Recovery partnership, including supplying staff volunteers for project work.
BNZ
Is a major partner in the Department's newly renamed Kiwis for Kiwi programme.
Dulux New Zealand
A three-year partnership to paint and protect DoC huts (below) and other recreation and historic assets.
Like what you see? For weekly Element news sign up to our newsletter.
We're also on facebook and Twitter.