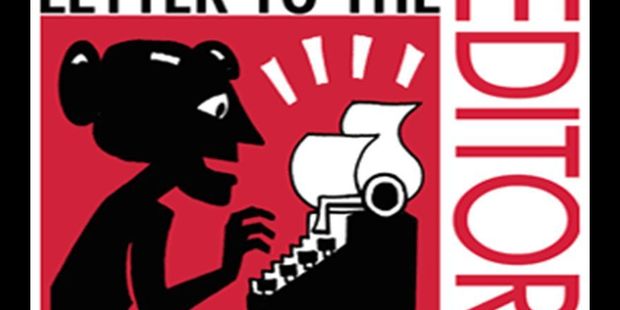 Not a new idea, but hey!
Surprise, surprise, reading about the Positive Aging forum in which the future of Broadway and Prospero Place was discussed I noticed someone suggesting re-routing heavy traffic. Now fancy that as a solution!
Having entered a few suggestions to the District Council on this subject in the past, the answer was always in the negative. And now it may be taken into consideration?
It will all have to go through the West side as the railways form quite a problem. But you have the wide streets to cope with two-way traffic and still leave lots of room for other users. The heavy trucks operating through Broadway will be thankful as with some thought they can cut out two roundabouts.
So council, get to work and be positive, I am sure more people will come into Broadway when they do not have to worry about big trucks.
HANS BUSCH
Eltham
Move the glockenspiel
I am not an engineer, nor am I in charge of council purse strings, so I cannot say if moving the glockenspiel is feasible, however I can say it has appeal to me as a resident of the town.
We must be the only town to boast a tourist attraction that you can't actually stop and admire given its ridiculous location. Think how much better the town would be, with a focal point of interest for tourists to feel inclined to stop and see on their travels to other places.
Placing it in a central location would let cafes benefit from tourists who have actually stopped, not driven past catching just a glimpse of Romeo's home.
Once people have stopped, they would feel inclined to look around our local shops, take a walk and perhaps even eat dinner in the town as well.
Surely all these benefits would offset any cost involved in moving the building.
TRUDY CAVE
Stratford District
Put us back on the map
I read with interest the front page of last week's Stratford Press. Moving the glockenspiel is a sign that our council is actually forward thinking for once, looking to improve our town. I hope the plan comes to fruition and is not stopped by naysayers who can't stand change. Moving the glockenspiel will make a difference to our town and put it back on the map as being a desirable place to stop.
E JAMES, Stratford
Hard to back local business
I appreciate the Stratford Press's shop local promotion, however I find it hard to stay loyal to local trades and services when constantly confronted with poor service.
In this year alone I have had tradespeople fail to return my calls, tell me that they can't be bothered to do small jobs, take six weeks to contact me, waited two months to be contacted by a local business in response to my request for some appliances to be serviced before winter and many other examples.
It is amazing to me that a business based in New Plymouth can arrive at my house, measure and provide a quote in less time than a local business can do the same with just a 500m drive required.If my experience is symptomatic of local apathy to providing a service, then perhaps we are indeed better off saving time and energy by shopping out of town from the start.
STRATFORD RESIDENT
Equal pay a worthy cause
Equal pay for the aged care sector has been an ongoing issue and unions have been fighting this for years.
I'm curious as to why Mr Taylor has had a massive change of heart and attitude towards this. Mr Taylor has long spear-headed a campaign not to have pay parity for aged care workers claiming that no one could afford it. If you were to compare "for profit"providers and the "non-profit"providers you will find that's where the difference lies. The Government passes on monies to the DHBs which then pass on the funding to aged care providers.
Money in this funding is ear-marked for staff wages but the providers don't want to pass this on and instead put it into profit. All it would take to change this is a change in legislation but no Government wants to touch it.
The staff who work in aged care are special people with a high skill set. They are sometimes expected to work in horrendous conditions and are often short-staffed, especially on night shifts. They love their jobs and don't complain as it could cost them their job.
The staff are responsible for looking after your family members and we should support this campaign wholeheartedly.
DEBBIE BARLOW