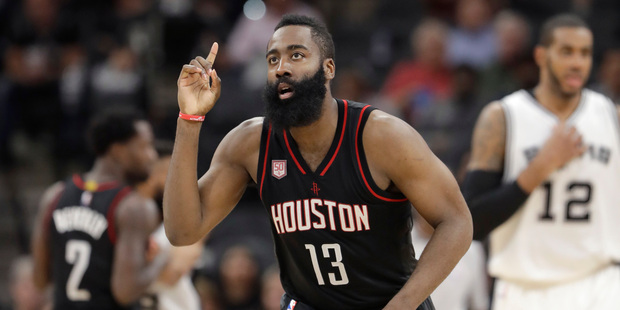 A draft in any sport can be a bit of a crapshoot. Sometimes, can't miss prospects - like Greg Oden (No 1 overall, 2007 NBA Draft) - do in fact miss. Other times, unheralded potential pros - like Tom Brady (No 199 overall, 2000 NFL Draft) - eventually become the greatest players of all time.
In other words, it's hardly an exact science. But that doesn't stop teams from attempting to turn the drafting process into just that, treating young prospects like lab rats in the weeks before the big night.
Teams record every quantifiable measurement from these budding athletes and, since that's clearly not enough, also subject them to questions of philosophy, psychology and, occasionally, psychopathy.
As we approach next month's NBA Draft, here are three of the strangest ...
1 How many ways could you use a brick in a minute?
That curly one was asked of Cincinnati Bengals defensive end Chris Smith.
And, setting aside its relevance to playing football, how many can you think of? There's the obvious, like building stuff and holding open doors. And, I guess, there's the barbaric uses, like killing someone. Speaking of which ...
2 If you could kill someone and not get caught, would you?
Former Jacksonville Jaguars defensive end Austen Lane went on an amusing Twitter spree last year, revealing the worst questions he had heard. In addition to the dark query above, Lane was asked whether he wears boxers or briefs, and whether he thought his mother was attractive.
3 If you were to die, which way would you want to go out?
Death is clearly a pretty popular topic. Kansas guard Frank Mason III, hoping to impress NBA teams enough to be drafted next month, fielded that rather morbid inquiry, opting for the safe but boring choice of expiring in his sleep, preferring to feel no pain. Which is a bit weak, really. He's clearly going to be a bust.