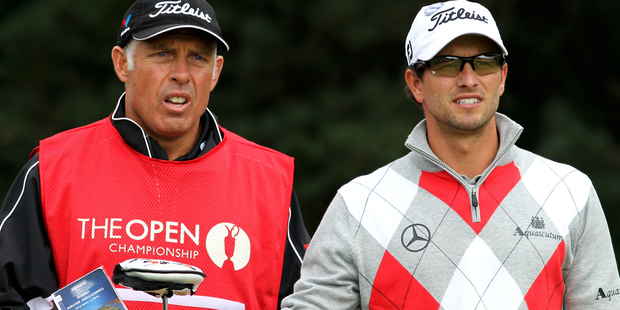 Aussie Adam Scott is back at the Houston Open for the first time in seven years with a change in strategy for the majors.
He wants to make sure his game is up to speed for the Masters.
And that goes for his caddie, too.
Scott has two caddies who are in a job-sharing programme, and while Steve Williams usually works at the majors, Scott felt it was important for Williams not to go to Augusta National without having seen him play.
He also has been commuting from Australia, where his wife is pregnant with their second child.
"That almost made this become very easy for me to put on the schedule and change things up," Scott said. "Part of my plan for the rest of the year is to play the week before the majors and doing something a little different than I have the past few years.
"Majors don't come easy," Scott said. "I'd love to get a second and hopefully that can be the catalyst for me winning as many as I possibly can. I've always had a goal to win the career grand slam but that's at least four [majors] and I'm gunning for number two at the moment."
Scott has overhauled his playing schedule for 2017, teeing it up the week before each of the four big dances for the first time in his career.
Starting with this week's Houston Open, which Scott won in 2007 but hasn't played since 2010.
The 36-year-old says the new approach is geared towards establishing chemistry with Williams before arriving at the majors.
"It's important that Steve sees me play this week and doesn't come in blind going to Augusta," Scott said.
"I feel with a good showing in Houston I can go in to the Masters with a lot of confidence."
Scott is also buoyed by his career-best form, on and around the greens.
Long revered as one of golf's premier ball-strikers, Scott's rank of 38th for the strokes gained in putting (from 12 rounds in 2017) is his best showing since 2004.
"To know my putting is as good as I've seen it is a very reassuring feeling," Scott said.