Brisbane Broncos supremo Wayne Bennett doesn't always get along with the media.
He's fiercely loyal to his players and rarely appreciates when his club is put under the microscope for anything other than its on-field performances.
Last week, the Broncos coach had to deal with allegations that five-eighth Anthony Milford was a lazy trainer. The matter arose when News Corp's Paul Kent suggested Benji Marshall was "horrified" by his team-mate's work ethic away from the paddock.
"I confronted a player [Marshall], who allegedly made a comment [about Milford], and he never made that comment, a journalist made it up," Bennett said.
"To be quite candid with you, I'm kind of over a lot of things and a lot of issues that are happening right now in our game.
"The player assured me - and I believe that player - that he never spoke to the journalist and he never gave him that information.
"We've lost the change room, I've lost my aura ... it's just all rubbish you guys are making up and it's getting ridiculous.
"It's offensive actually in the end."
Since then, a report emerged suggesting Bennett had placed a media ban on News Corp Australia journalists, following an incident involving a paparazzi photographer.
And if anyone doubts how committed Bennett can be to holding a grudge, you need only hear a tale from Queensland coach Kevin Walters.
Walters told a story of how Bennett refused to speak to a reporter for exactly one year, because he wasn't impressed with something he wrote. He rebuffed questions time and time again, because he was never going to let the journalist get off his 12-month ban.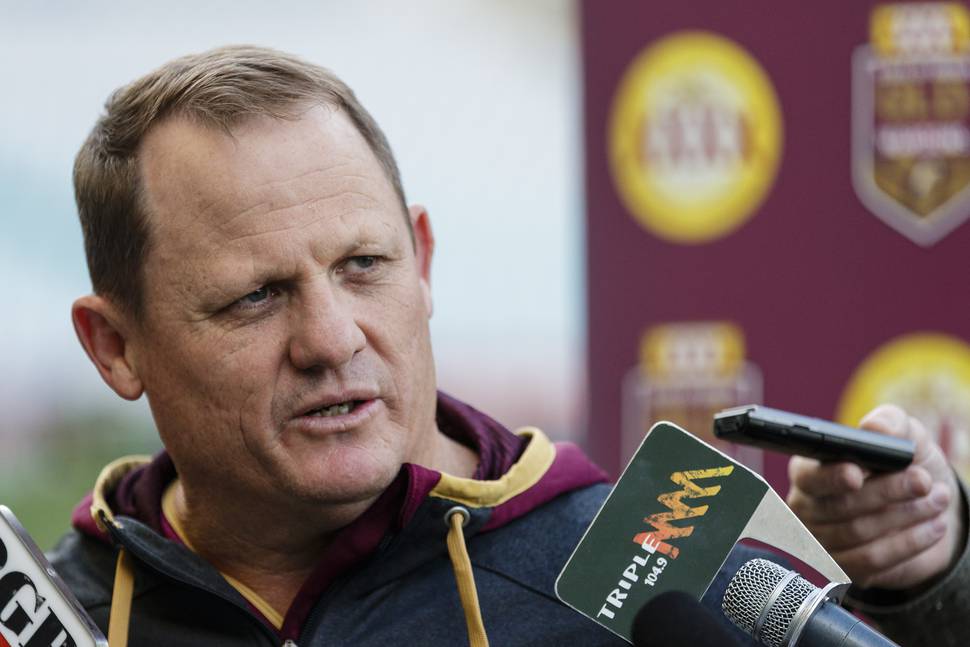 "I remember [former Courier Mail journalist] Steve Ricketts telling me ... Wayne banned him for something he said about Wayne or about the club," Walters said on the Big Sports Breakfast.
"Steve, to his credit, went to every press conference Wayne had, and he'd ask a question and Wayne wouldn't answer it. Then, 12 months to the day [since Bennett decided to snub Ricketts] ... Wayne said, 'Yep Steve, I'll answer that now, your 12 months is up'.
"It was just incredible, Wayne's memory with the press."
Bennett's been around rugby league for decades and has mastered the art of manipulating the media. Whether it's diverting attention away from the real issues or ensuring his players stay out of the headlines, the 67-year-old is an expert at controlling what message the press hears.
Walters believes Bennett's most recent attack was done with the intention of protecting his players.
"He's very protective of his players, that was the big thing around Anthony Milford and then Benji Marshall got dragged into it," Walters said. "That's his way of doing it [protecting his players], shutting the door or pulling the blinds down."
Walters was hoping to work with Bennett in 2016, after the veteran mentor agreed to bring him to Brisbane in a consultancy role mid-season. He had previously worked alongside Bennett as an assistant coach with the Broncos.
But Bennett retracted his offer soon after and Walters was no longer welcome at Red Hill.
The ex-Queensland and Australian representative revealed Bennett was concerned about his workload, which is why he declined to bring him on board.
"I feel the best way to get better as a coach is to work on a daily basis ... I thought that was best for my long term development as a coach," Walters said.
"He thought the Origin commitment was enough, and I had enough on my plate with my [TV)] commitments with Fox Sports and the like."