We all know which athletes we'll have our eyes on at Rio 2016.
Usain Bolt in the 100m, Eric Murray and Hamish Bond in the rowing, Valerie Adams in the shot put.
They've become household names, not only to us Kiwis, but to others around the globe.
But those athletes started, at some point in their career, down the bottom. On the channels no one watched or the races and events no one cared much about.
Now, there's a number of new athletes coming through the ranks that you just have to watch at Rio.
Some you may already know, others don't even have a Wikipedia page, but their performance at Rio 2016 could thrust them into the memories of all who watch come August.
5. Inika McPherson (USA) - High Jump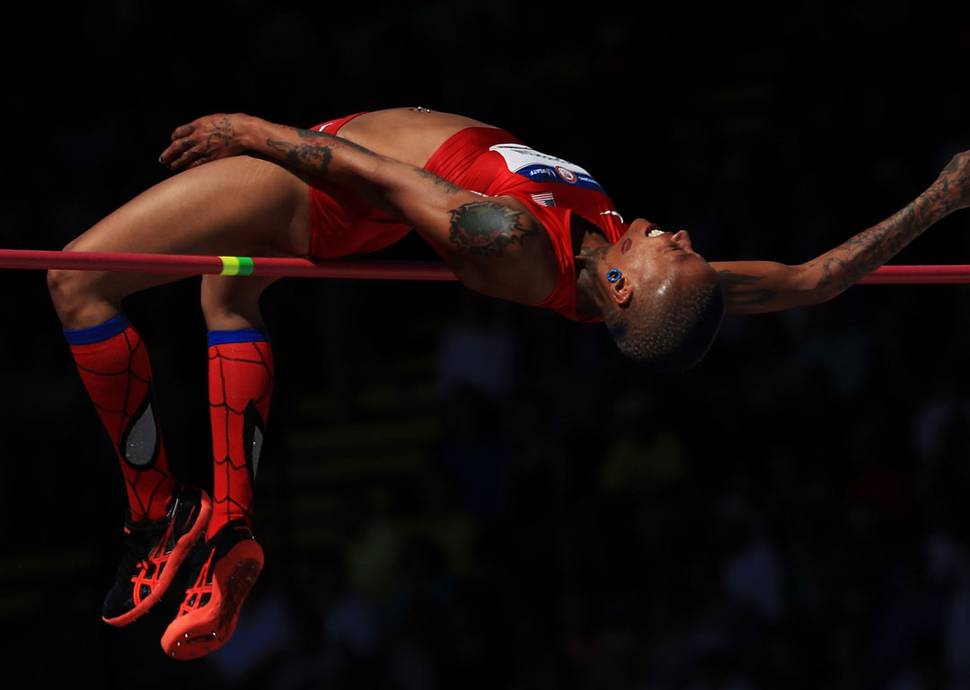 The story of Inika McPherson is film material.
At just 5'4", she is the only woman of that height to clear 6'6" in the high jump.
She has an incredible background, which includes losing a college scholarship, training with no coach, facilities or money, and spending time in prison. You can read a full profile here.
She's vivacious, she's got personality, and most of all, she's talented.
While others tune in to watch cliche high jumpers like Chaunté Lowe, or the long, thin legged Marie-Laurence Jungfleisch, Inika McPherson will show up covered in tattoos, looking anything but conventional, and sporting one of her three recent hairstyles; the fully shaven, the mohawk or the bright blue ponytail.
She may not win the high jump, but she'll most certainly win hearts.
4. Cate and Bronte Campbell (Australia) - Swimming
We said five athletes, but these two sisters are practically one.
They are set to become Olympic legends by becoming the first siblings to win gold and silver medals in the same swimming event.
Ranked No. 1 and No. 2 in the world respectively for the 100m freestyle, their chances are likely.
Cate, 24, won gold in London 2012 Olympics and is the current world recorder of the 100m individual freestyle event.
22-year-old Bronte won three golds at the 2015 World Championships and was out swum by her sister at this year's Australian Championships by 0.3 seconds.
3. Boris Berian (USA) - 800m Track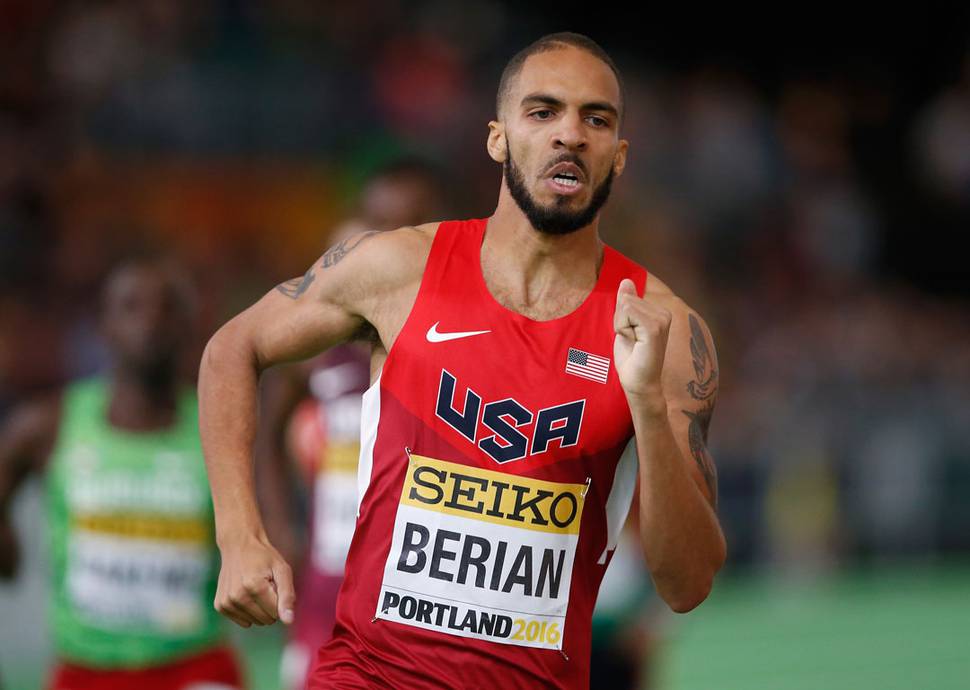 Two years ago, American Boris Berian was a college dropout flipping burgers at a McDonald's in California.
Fast forward 14 months and today Berian is the world champion in the 800-meters, winning gold at the World Indoor Championships in March, and is one of the favourites to add another 800m medal in Rio.
2. Simone Biles (USA) - Gymnastics
Being a young gymnast at the Olympics isn't a rarity by any stretch.
However, Simone Biles turns heads with her age considering she's won the most world championship gold medals of any female gymnast in history at the age of just 19.
She is a three-time all-around world champion and four-time U.S. national all-around champion. She has also won the world championship multiple times in floor and beam.
What makes Biles fun to watch is her personality, athleticism, and grace. She's also been working with the same coach, Aimee Boorman, since she was six years old.
1. Katie Ledecky (USA) - Swimming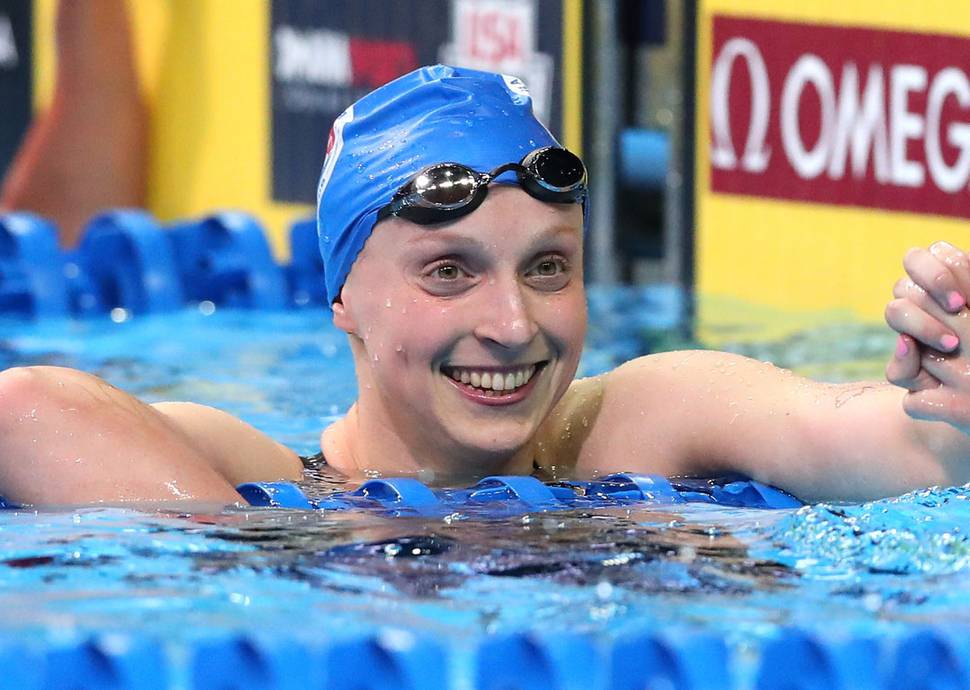 Katie Ledecky is the Queen of the Water. She literally never loses.
She is easily one of the most phenomenal female athletes of her generation, dominating her sport even more so than female athletes like Serena Williams.
In a recent Washington Post article, Dave Sheinin asserted that she is "better at swimming than anyone is at anything." That is not an understatement. She is that good.
When Ledecky wins a race, she wins by a lot. And, she's been winning that decisively for years.
Not only that, but she also holds the world record for the 400m, 800m, and 1500m freestyle. The range of distances she can swim at such an elite level is unprecedented.
In Rio, Ledecky could come close to as many as five gold medals, competing in the 200m, 400m, and 800m freestyle as well as the 4x200m freestyle relay and potentially the 4x100m freestyle relay.
If women competed in the 1500m like men do at the Olympics, she could have gone for six.
Her odds in the 800m freestyle are just 1.02. The next best is Kiwi Lauren Boyle at 15.00. The odds are the exact same in the 400m freestyle and just about the same in the 200m freestyle.
There will be upsets at the Rio 2016 Olympics, but if you want to tune in and see total domination, Ledecky is the one to watch.