The BBC has been accused of leering at female tennis stars by featuring countless crotch shots during their Wimbledon coverage.
Viewers have voiced their anger on social media over what they claim is "sexist" footage. There have been claims slow motion replays have been deliberately employed just to highlight what players are wearing under their dresses.
Sue Simmonds said: "I think shots are replayed in slow motion just for the knickers and buttocks."
Sally Anne McCarthy added: "Did we really need a slow-mo close-up of the girl in the dress jumping up and down?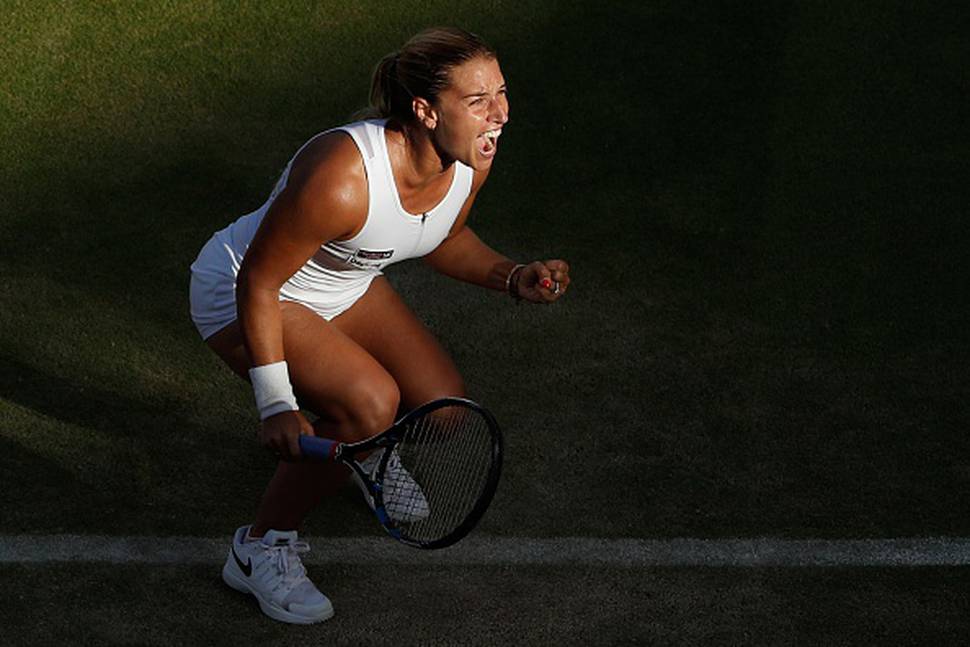 "Keep it classy kid."
While Susan Mooney commented: "@BBCSPORT no need for close up vagina shots in Wimbledon coverage."
It comes after Wimbledon and its official broadcast partner were both accused of sexist scheduling during the first week of the tournament.
Venus Williams accused tournament officials of being sexist after she was forced to play on court 18 despite being a five-time champion.
The boss of the BBC's Wimbledon coverage, Ron Chakraborty, also caused a storm when he said on the eve of the event that women lacked "big box office" appeal.
The BBC Sport chief of major events said the popularity of Novak Djokovic, Roger Federer and Rafael Nadal were a major factor in his service's scheduling decisions.
"You've got these guys who are all part of the conversation about who is the greatest player of all time," he told the Telegraph.
"To have them playing against each other, having tight matches, is obviously a factor.
"Women's tennis had some fantastic rivalries 10 or 15 years ago. Nowadays, of the last 30-odd women's grand slams, Serena Williams has won 13 of them and no other woman has won more than three.
"I think most of those who have won aren't playing at Wimbledon. We're missing those rivalries and the bigger box office pulls in women's tennis.
"All that is important to our editors is making the decisions on editorial merit; what is the most interesting tennis for our viewers to watch.
"Obviously we want to fairly reflect both women's and men's competitions, but the starting point will always be to show the best tennis."
- news.com.au and NZHerald.co.nz