"Thousands of hours spent training before sunrise, 100 days until it is all worth it."
The New Zealand Olympic Committee officially marked the 100 days to Rio milestone with an uplifting dawn ceremony in Devonport this morning.
A selection of New Zealand's top athletes and aspiring Olympians gathered at Cheltenham Beach to acknowledge the key milestone on the road to Rio.
The ceremony took place at sunrise, with the traditional handing over of the New Zealand Olympic team kakahu (cloak).
Speedskater Shane Dobbin, who was the flagbearer for the New Zealand Winter Olympic team in Sochi in 2014, passed on the kakahu "one of the New Zealand Olympic team's most precious taonga" to Rob Waddell, Chef de Mission to Rio in 2016.
"For athletes, perhaps more than most, the rising of the sun is familiar and significant," said NZOC secretary general Kereyn Smith.
"It marks the passing of time and another important step on their journey to Rio."
Among the athletes present this morning were New Zealand sevens stars DJ Forbes and Tyla Nathan-Wong, weightlifters Tracey Lambrechs and Richie Patterson and trampolinist Dylan Schmidt.
While for most athletes Rio can't come soon enough, Nathan-Wong is one athlete that would probably appreciate a bit more time before the Games kick off. The talented youngster was sporting a hefty knee brace at this morning's launch event, after dislocating her knee cap just two days out from the Vancouver tournament earlier this month.
Nathan-Wong isn't expected to be back on the field until June, and will be in a race against time to be fit for the Olympic tournament. But she said being part of this morning's event reinforced her motivation for doing so.
"It's pretty amazing to be part of, it's a beautiful morning to be here and celebrate with all the other athletes. Now it's only 100 days it is feeling pretty real," she said.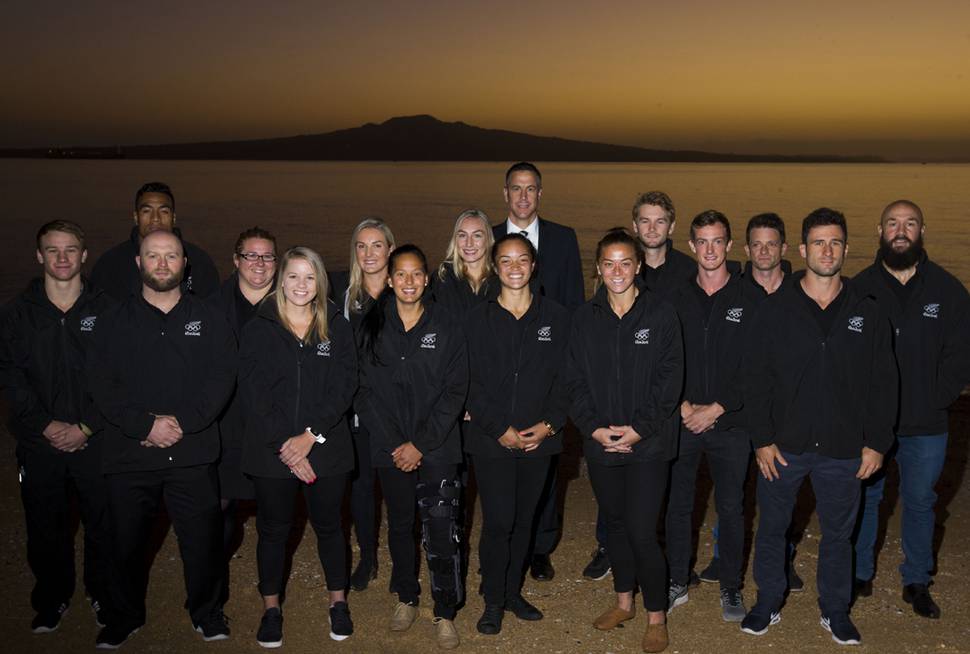 Lambrechs, who is still yet to qualify for the August Games, said the 100 day mark is a significant milestone for her in her bid for selection in her first Olympics.
"It makes me feel like I'm on the home straight and the next few trainings are going to count even more, so there's a little bit of realism sneaking in there."
While much of the headlines in the lead-up to the Olympics will be dominated by Rio's preparedness for the event, with concerns some of venues may not be ready for competition come August, Waddell said believes the organisers will deliver.
"Rio will be ready for the New Zealand team this August. While we are monitoring a number of areas and no time is to be lost, we are looking forward to a great Games. New Zealand athletes have taken part in a number of the 30 test events that have run smoothly and preparations are continuing to progress."
This year's Games will take place from August 5-21, with 10,500 athletes from 206 nations to gather in Rio.
New Zealand is expected to send a team of around 200 athletes, which will be New Zealand's biggest Olympic team yet.