The star of Argentina's valiant Rugby Championship efforts against the Springboks wasn't a player, but a thing.
Their mighty scrum slow-marched up memory lane and through the Springbok pack creating, along the way, a fascinating battle within a battle in Napier tonight.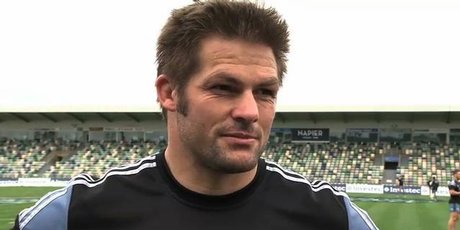 Argentina's famed scrum had been in decline, but the power is back. Their awesome displays against the 'Boks reached back to the 1920s and '30s when touring English and Junior Springbok teams made a huge impression, and also to a certain Francisco Ocampo, the father of Argentine scrum success.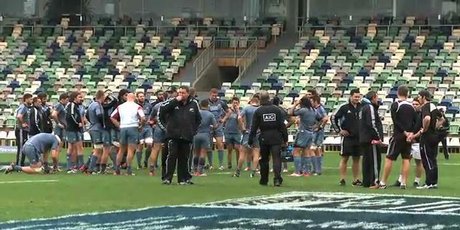 Their traditional co-ordinated shove approach contained many elements, from attitude, foot placement, binding, recognising the importance of the loose forwards, and even expelling breath the way weightlifters do when driving the bar skyward.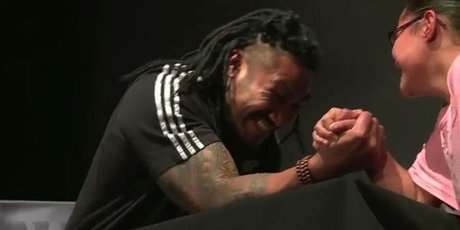 The key to the 'bajada' - which in its strictest traditional form is now outdated - involved players driving towards their hooker, rather than straight ahead. There have been a fair few words written on the subject and many of them by the former Pumas and Wallabies prop Enrique "Topo" Rodriguez in his book The ART of Scrummaging. As it explains: "Each man pushes to get the maximum power applied to the blunt point of the wedge ... the shoulders of the hookers."
The book is detailed and comprehensive, even wondering how scientific research on behaviour by people working in groups - which suggests individual output diminishes when effort is not recognised - might relate to the scrum.
In a conversation with the Herald, Rodriguez not only contested certain claims about Argentine scrum techniques, but also generalisations on its place in the game.
"People like to make sweeping statements - it is a source of pride for many in Argentinian rugby but there are some who couldn't care less about it," he said.
South African journalist Gavin Rich wrote a revealing article in 2000, quoting Argentine scribe Frankie Deges as saying: "Francisco Ocampo became so obsessed with scrumming ... that he devoted his entire life to it. He was a real freak who spent all his time studying the mechanics."
Rich wrote that former Springboks coach Ian McIntosh understood that Ocampo used engineering principles. McIntosh tried to mimic Argentine techniques at Natal without success.
McIntosh said: "It makes me wonder if the secret has shifted from technique to the physique of Argentine players who tend to be very strong in the hips, thighs and arms. Maybe they are born to be good scrummagers."
Modern Argentine players and coaches claim a concentration on other skills and players heading overseas contributed to a loss of scrum prowess. Conversely, new scrum rules which soften the initial hit are said to favour the traditional Pumas technique.
Former test prop turned coach Mauricio Reggiardo says Argentina suffered through taking their scrum power for granted, and admitted to feeling "ashamed" by recent failures. The All Blacks are certainly preparing for a resurgent Pumas shove.
Rising hooker Dane Coles told the Herald: "It's part of their DNA ... they will keep the ball in, even in their own 22. You see the whole eight scrummaging - none of their loosies come off - so it's their mindset."
Kieran Read added: "They scrummage really tight. Once they get a good connection, it's very hard to break them down and that's how they seem to dismantle other packs.
"Normally on opposition ball, especially against the Aussies, you're in and you're pretty much out. All the loose forwards will be in the scrum for longer to help out the tight five against Argentina."
Back in Sydney, Rodriguez - who says attitude is at the heart of scrum success - will be among the most interested observers.
"The Argentine technique was unintentionally diluted from 1995, reaching a crisis against an England second XV and in the Rugby Championship last year," he said.
"They may not be doing exactly what I would describe as the traditional way, but their minds have travelled back 20 or 30 years and they now have a powerful weapon again.
"They have probably gone back to some old principles, but I am not at training and talking to them so this is guesswork. You need to be close to know exactly what they are doing and each coach has different ways."
More may be revealed soon, however. It took Rodriguez "43 years to learn what I know today" and 17 years of work before self-publishing. He is preparing an update.