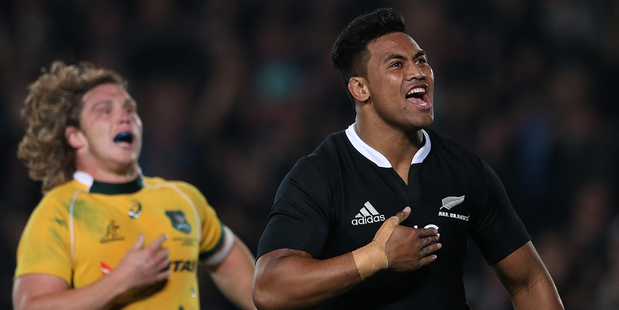 Thank goodness for that. A bit of order was restored and, with it, a little relief that all may not be so bad in the world of rugby - in the world of New Zealand rugby.
As emphatic performances go, tonight would be hard to top. The tight five can rest assured they made amends for last week. They pretty much took a stick of dynamite and obliterated the Wallaby pack.
There were a couple of scrums - albeit when the visitors had a man in the bin - that could only described as annihilation.
All Blacks v Wallabies - more coverage:
Forwards deliver at Eden Park fortress
Cruden now ahead of Carter?
All Blacks v Wallabies - as it happened
The All Blacks scored two tries from driving mauls and owned the collisions to the extent they could endlessly churn the fast ball they crave. They looked like a team with more to come, with the collective power to crush anything in their midst.
There really isn't any getting away from the same old, same old truth about test football - win the physical exchanges, win the game.
FULL MATCH STATS VIA HERALD RUGBY STATS CENTRE
The Wallabies got a sobering reminder of that and, if they thought they had closed the gap, they might now have to re-think that. They have got some lovely backs. But they also have some lovely forwards. They aren't quite ready yet for big-boy rugby. Close. But not yet
This theory of All Black capitulation around the next corner will have to be reconsidered, too. It's probably not. What happened in Sydney was that they played really badly and drew.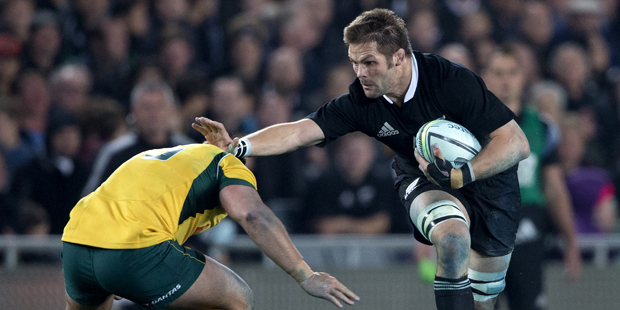 Richie McCaw in action against Australia. Photo / Brett Phibbs
What happened tonight was that the All Blacks played much better and they won. Complicated ideas can be packaged around that to explain it in more detail but there's really no point. Things to take note of - the tight five were excellent compared with virtually non-existent. The loose trio were everywhere instead of nowhere. The midfield made clear and effective decisions, the back three ran off each other and got involved and then there were the Aarons.
Smith was sharp and lively. He kicked well, ran well and passed well. It was Cruden, though, who found the biggest upside on his Sydney performance. He was back somewhere near his impish best.
A dry ball, a fast track, a dominant tight five - it was his kind of game. Still, he had to pull the strings and give the All Blacks the flow and connectivity they needed.
He did that mostly through his running game. The Wallabies rushed him, came for him and snatched at nothing. Cruden at his best is pretty much rugby hip-hop - a bit of dance, skip and hop.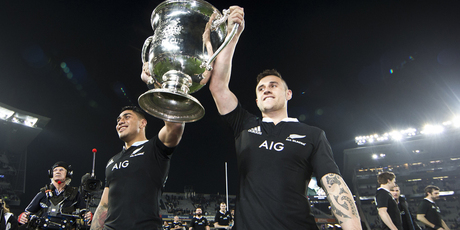 He showed his value in the buildup to Julian Savea's first try when he looped round to collect a spilled ball, then took off. He dummied, kept running and then threw a brilliant pass.
Only 10 seconds earlier the Wallabies had been threatening to score after a superb run by Israel Folau. Instead, they were traipsing back under the posts, the game almost out of reach.
It was definitely put out of reach by 55 minutes after Richie McCaw touched down for his second.
The All Blacks will be annoyed they didn't find fifth gear in the final quarter and instead slipped back into third. The Wallabies deserve a bit of credit for that - they had been well down on their performance.
Too many dropped passes under pressure had been the killer for them. That and, of course, the inability of their tight five to get anywhere near being competitive.
New Zealand 51 (R. McCaw 2, penalty try, J. Savea, K. Read, S. Luatua tries; A. Cruden 5 cons, 3 pens; A. Smith con) Australia 20 (I. Folau, M. Hooper tries; K. Beale 2 cons, 2 pens). Halftime: 23-6.
OPTA MATCH STATS