If England came with the expectation that the hosts were brittle in some places and soft and mushy in others, they have left with a different impression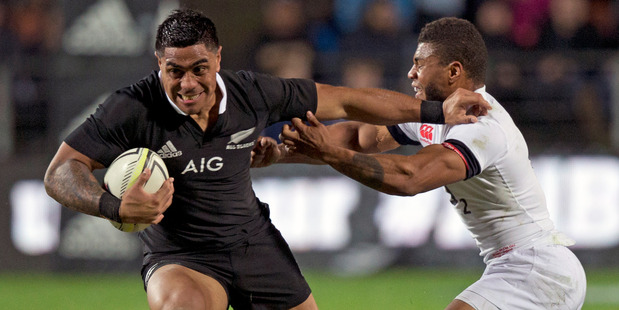 Measured on any scale, 34 wins in 36 tests gives these All Blacks a reasonable claim to be what they want to be — the most dominant side in history.
Watch: Players celebrate victory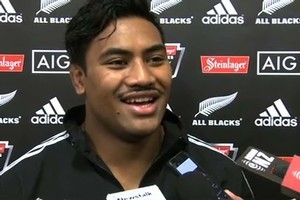 Not that they are in the mood to be wondering about that any time soon.
Not with Australia, South Africa and Argentina looming and not when they didn't get particularly close to the consistency of performance they were after in the series against England. There were areas of their game that were rock solid across all three tests.
Namely their set-piece, their collision work, defence around the fringes and general physicality and mobility of their tight five.
England came with the intention — more expectation even — that the All Blacks were brittle in some places and soft and mushy in others. They have left New Zealand with a distinctly different impression and considerably more questions than answers.
Land of the long white cloud ... land of the big black pack.
In any series there is inevitably an accumulation of self-doubt and uncertainty to be allocated somewhere: the balance from June sits uncomfortably now in England's account.
Their big men couldn't run through the All Blacks; they couldn't run over them and they definitely couldn't run around them.
Top pics: All Blacks v England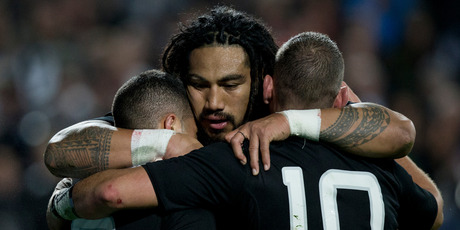 By Hamilton their driving maul had a retro theme — it was straight out of the 1980s, bums down, heads up and a whole lot of standing still.
A little like Muhammad Ali in the Rumble in the Jungle — might the All Blacks now have the right to whisper in England's ear, "Is that all you got?" Manu Tuilagi can't save them if he's playing so far behind the gainline. The impressive Marland Yarde can only work so much magic on scraps and yesterday morning All Black coach Steve Hansen was more than happy to be Steve Hansen rather than England's Stuart Lancaster.
As well as the marker put down by the pack over the series, the foundation boxes were mostly ticked. The main goal, as always, was to see a general improvement from game one to game three. They got that.
Watch: McCaw and Hansen happy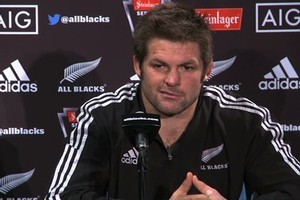 After a horrid start in Auckland, the pass and catch was close to where it needed to be in Hamilton.
The running lines refined themselves through the series and the bulk of the opportunities created were finished.
On the personnel front, Dane Coles has put to bed any concerns he's not up to it; Jerome Kaino has solved the lack of depth at No 8 and Malakai Fekitoa held himself together, played his natural game and did enough to garner confidence that in time he'll be a quality test centre.
Their depth of talent is best understood when evaluating their last 36 tests — they have won plenty without Daniel Carter, Richie McCaw, Conrad Smith and Cory Jane. It doesn't seem to matter where the injuries fall — the All Blacks can more than cope, as their record testifies.
Not that Hansen has nothing to be concerned about, though.
There are still plenty more boxes to be ticked in the Rugby Championship.
But at least they are not square one boxes — it's all about refinement.
They don't have to rip anything up tactically or start looking for new players. What they have to do is nudge that preparation closer to the bone; go deeper with it so that the accuracy jumps, the cohesion improves and the intensity lasts for longer.
"I think everyone is guilty of it. You come in hoping that things will carry on from where we were last year and it never quite happens like that," was All Black skipper Richie McCaw's assessment.
"What is pleasing is that we have got better and the attitude is that if you don't keep on improving then you are going backwards."