Crowe and Turner say World Cup will suffer if issues not sorted quickly.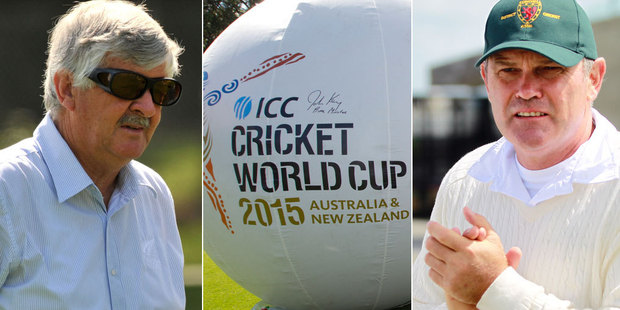 Cricketing greats have voiced concern that New Zealand's co-hosting of next year's World Cup may be marred because of the International Cricket Council's inability to demonstrate leadership in the midst of match-fixing turmoil.
Former test captains Martin Crowe and Glenn Turner spoke after yesterday's release of an ICC anti-corruption unit progress report, which attempted to justify how confidential information regarding the testimony of Brendon McCullum, Lou Vincent and Vincent's former wife Eleanor Riley had found its way into the public domain.
Watch: Herald Cricket: What next for Cairns?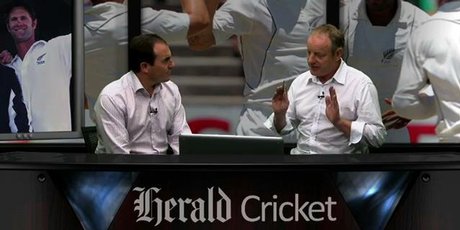 The leaked testimonies allowed the Herald to name former New Zealand all-rounder Chris Cairns as "Player X", the figure alleged by Vincent and McCullum to be a ringleader of fixing operations.
Cairns has acknowledged that he is Player X, but has always denied match-fixing allegations.
ICC chief executive Dave Richardson described the leaks as "worrying and the ICC was investigating how this happened as a matter of urgency".
Read more of the Herald's coverage of the match-fixing scandal today:
National body eyes plan for anti-corruption official
Former New Zealand cricketer Daryl Tuffey, who is also under investigation, said through his lawyer last night that he was aware of content from Ms Riley's testimony and unequivocally denied allegations he was involved in or financially benefited from match-fixing or spot-betting.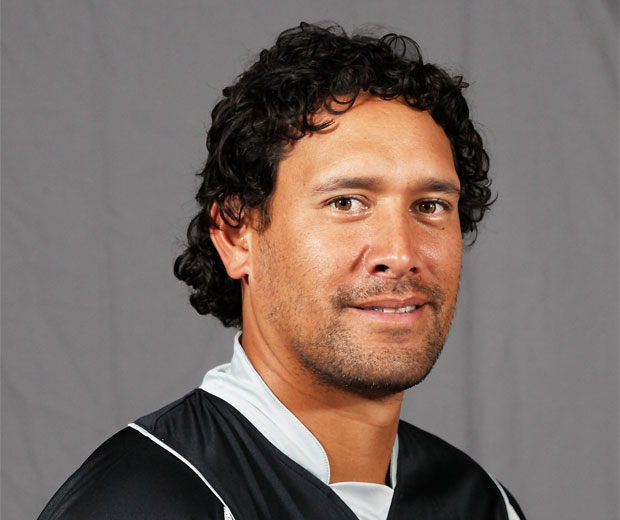 Daryl Tuffey. Photo / Getty Images
McCullum has not commented on the leaks but will front a press conference with New Zealand Cricket chief executive David White and Players' Association chief executive Heath Mills in Christchurch this morning. McCullum is back from playing in the Indian Premier League for the birth of his third child.
Crowe - New Zealand's captain in the 1992 World Cup campaign where his side lost in the semifinals at Eden Park - said the ICC needed to act.
"My frustrations lie principally with the ICC which has become such a farce. The lack of leadership and stunning silence around these matters is shocking as they pretend to govern the game.
"I can't imagine a World Cup returning to these shores with these sorts of problems lingering. They've got to be shut down quickly to allow us to prepare for the event of a lifetime.
"They need to put the accusers and accused to one side in front of a hearing or a court, rather than having them tried in the public domain." Crowe questioned the effectiveness of the legal process.
Watch:Herald Cricket: Cairns named as 'player X'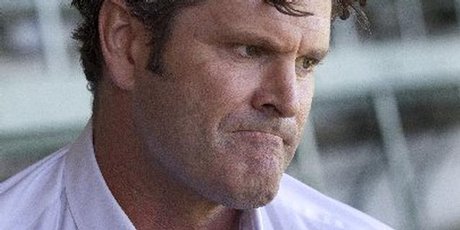 "They've had almost six months since this story broke to do proper legal process - it's taking a staggering amount of time."
Turner - the only New Zealander to score a century of first-class centuries - said the steady infiltration of match-fixing in the game had its genesis in contemporary life.
"Cricket's always tended to reflect what's going on in society ... Money is put ahead of ethics so why should we be surprised?
"Perhaps it's just a way of life now and we're behind the times but catching up to being a society where it's acceptable to grease someone's palm to get things done.
"The true test will be whether it stops people going to cricket. Are they still willing to watch someone excel with bat or ball, even if they're uncertain about the result? It will test whether people still believe in the game. "
Turner said that was pertinent with the World Cup pending.
"All New Zealand Cricket and the organising committee can do is make sure they're squeaky clean in their own ethical behaviour and hope it spreads."
A spokesman for the 2015 Cricket World Cup could not be reached for comment last night.
Tuffey said neither he nor his lawyers had been presented with "a single scintilla of evidence" to substantiate claims about his involvement in match-fixing since the matter began this year.
His lawyer said: "Mr Tuffey is naturally frustrated by the unsubstantiated attacks on his good name levelled by a few self-interested individuals. He does, however, remain committed to continued co-operation with the authorities."
Meanwhile, One News last night reported further details from Ms Riley's statement saying Vincent called her in 2012 asking her to pick up around £9000 ($17,700) or £10,000 from a man named Bawa. Initially she thought they were proceeds from a van Vincent had sold.
"Lou replied "Elly, you know what I mean' and immediately I realised that the money was related to the match-fixing. Lou told me that Bawa was from Birmingham and that he would drive and meet me in a car park near to my home at 9pm. I just wasn't comfortable with this so I refused to do it." She ended up telling Vincent to "sort it out himself".
nzherald.co.nz
Watch a video of Andrew Alderson discussing the issue at tinyurl.com/nzhcricketfix