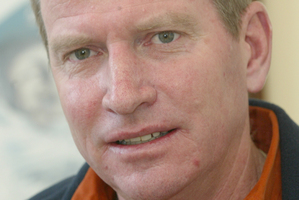 New Zealand Cricket is considering appointing an anti-corruption official.
Several of the major test-playing nations employ someone to monitor activities in their domestic leagues, but not New Zealand.
NZC's head of cricket, Lindsay Crocker, is preparing a report for the board on the merits of adding such an official to its staff.
At present, players in domestic cricket who are approached to take part in match-fixing activity must report it - either directly or through a team official - to Mr Crocker. A procedure follows at that point.
In domestic cricket, NZC does not have anti-corruption staff on site at games.
"We think the time is right for us to look at it, particularly around the [T20] HRV Cup," Mr Crocker said.
"We think if corrupt activity is to germinate in New Zealand, then the televised competition is the one where it's most likely to start."
NZC wants a more robust operation in place, including beefing up the security around players' and match officials' areas during games.
"What we are looking at is a person who would assist around education, to further bolster that and the pertinent issues around the [anti-corruption] code," Mr Crocker said.
He insisted the proposal was not a knee-jerk reaction to the scandal engulfing the game and which has former NZ players at its centre.
"We have been discussing it for some time. [But recent allegations] have certainly put a sharper focus on it, no question."
Reporting a fix
You're a cricketer and you have been approached to help fix a match. What are your obligations?
International
• The player must contact the anti-corruption official at the ground.
• Players have been encouraged to talk to a manager or coach in the first instance. The manager must then make sure the anti-corruption official is told. The bottom line is the official must be made aware of the incident.
• Players should take no undue delay" in informing officials.
• The ICC officer investigates and decides on the next step.
Domestic
• Unlike international cricket, there isn't an anti-corruption official at every match.
• A player is expected to advise NZC's general manager of cricket, but the more likely route would be through the player's team manager or coach.
• The NZC official would report the case to an anti-corruption official, determined by NZC.
• That person would investigate the incident and if necessary take it to a tribunal.
• Possible penalties are a fine up to the maximum amount that person has been rewarded for corrupt activity and suspension from all cricket.
• No attempt to corrupt has ever been reported to the NZC.