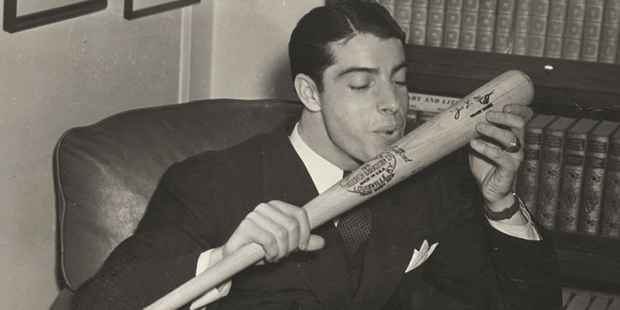 This is not a column for the faint-hearted. It's about All Black Aaron Smith and the puzzling trend of athletes and politicians choosing to take pictures of their genitalia with said pics winding up on the internet.
This is not an apology for Smith; taking a naked selfie and sending it means, frankly, he could be dumber than a toaster. But it's the psychology of the whole thing that intrigues. If I was called on to write a list of things I would never do, taking a picture of my meat and two veg and sending it to someone would be very high.
So what is it that stimulates blokes to take a picture of their bits and ping it off to an unsuspecting world? It can't be that they think it is erotic. Women, oddly enough, don't fall down in a swoon because a male reveals his, er, character.
I mean, let's face it, God must have been on a day off when the Celestial Design Department responded to the brief on the male genitalia. It's a classic design fail. Functional, yes, but why couldn't they and/or evolution have made it look like something attractive to women? I mean, if it looked like a giant edamame bean with two discount vouchers to Jimmy Choo's, we might have a decent rationale for exhibitionism.
No, men in the public eye who take pictures of their best friend is likely down to two simple explanations: overblown pride and a dumb belief in your own press releases; that somehow you are so famous that a pinky post will not damage your image at all.
Politicians are supposed to be media savvy but that can't explain the wonderfully named Anthony Weiner, whose inability to stop sending weiner-pics to women led to having to wave bye-bye to the New York mayoralty race. There was Australia's own Peter Dowling, chairman of the Queensland parliament's ethics committee (true!) who stood down after sexting a pic of himself in a glass of wine. Ah, yes, a penis looks better in a pinot. Room temperature, naturally.
But it's really sportsmen that fascinate. All right, they are in the peak of fitness, six-packs and all, and might have an inflated idea of their own attractiveness, boosted perhaps by what used to be called groupies.
Having travelled with the All Blacks a time or three, I can exclusively reveal that many of the single blokes had busy tours.
But how can they fail to recognise that someone in the public eye risks attracting a lot of attention if they self-publish such a picture? In Smith's case, there was allegedly a night with a woman who may not have been a virgin and a disgruntled ex, which may or may not have something to do with the public appearance of his selfie.
Smith hasn't denied the picture is of him. He's between a rock and a hard place, so to speak. If he comes out and says: 'Oh, that wasn't mine', he could be destroying his own legend (such as it is).
But what is this whole phenomenon? Former Canberra Raider Todd Carney was also daft enough to take a picture of himself on someone else's phone, full frontal at the bathroom mirror. The phone was later passed to a 23-year-old woman, who recognised Carney and made public that he had been photographing his appendage. Carney, after a series of drink-related incidents, had his Raiders contract terminated but was later restored to the NRL with the Sharks.
Brett Favre, the NFL's record-breaking quarterback, was fined US$50,000 in 2010 for sending a picture of himself while clad only in Crocs. Ah, the glamour. There was the also-wonderfully-named baseball player Grady Sizemore who at least had the excuse his email account was hacked for the release of pictures of him and a coffee cup.
Every male sports team has locker room nudity where no secrets can be held. When I played club rugby, one of our second rowers was known as Donkey. He didn't bray nor did he know Shrek. Baseball hero Joe DiMaggio (Marilyn Monroe's ex) was once described as "a penis with a man hanging from it". Yet I can't imagine either doing the genital photo thing.
That's the thing, if you'll pardon the expression. A CyberCompare poll in the UK discovered that 34 per cent of men and women have sent sexts, explicit photos on Snapchat or in chatrooms, or used webcams and videophones to have cyber sex. One in three regularly take part in "digital" sexual encountersand almost 60 per cent had taken part in online sex.
A YouGov poll last month showed that 21 per cent of British adults under 40 have had sex in front of a camera, while 30 per cent have taken nude photos of themselves. Older generations, who haven't grown up with the technology that younger folk have, are less likely to cavort naked in front of a camera. Only 6 per cent have had sex on camera (mercifully) and only 8 per cent have taken naked pictures of themselves.
So, you see, it wasn't Aaron Smith's fault. He's just part of a youthful wave sweeping the globe; a technology wave that appears also to be drowning common sense. Like the bloke who called a radio station the other day to complain at the news media "invading the privacy" of Aaron Smith. I can only say to this dropkick: Get in your bathroom and take a picture of yourself in the mirror. No need to undress.