NZ's second-tier competition overflows with talent but, for coaches and players who struggle to earn Super Rugby contracts in this country, appealing offers await overseas, writes Gregor Paul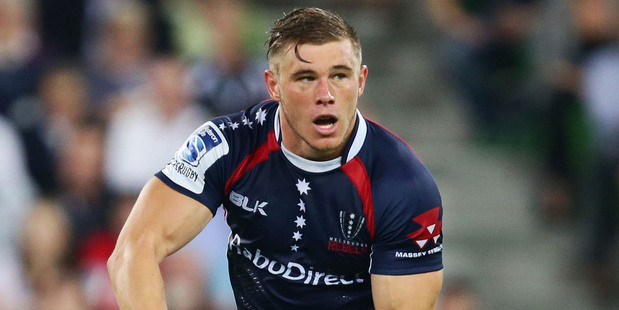 European clubs snaffle the coaches and Australian Super Rugby teams nab the players — the ITM Cup is certainly filling its brief as a development competition.
New Zealand might have to start questioning who exactly is benefiting from their provincial competition. Last weekend, the ITM Cup's diaspora was in full view.
Three of the eight Heineken Cup quarter-finalists were coached by New Zealanders, two of whom were recruited directly from the ITM Cup. Mark Anscombe at Ulster and Rob Penney at Munster never landed Super Rugby jobs yet were able to win coaching posts at two of the biggest provinces in the Northern Hemisphere on the basis of their respective achievements at Auckland and Canterbury.
The third was Vern Cotter, whose Super Rugby coaching experience consisted of just one season as an assistant at the Crusaders. Clermont hired him in 2006 because they were impressed with what he did with Bay of Plenty in 2004 and 2005.
Just as Munster and Clermont claimed their places in the semifinals, news broke from France that Biarritz want Canterbury's Scott Robertson to be their new coach.
The famous old club are to be relegated from the Top 14 and president Serge Blanco feels they need the ruthless edge of a Kiwi at the helm. Former All Black Robertson, who spent several seasons with Perpignan, is the man Blanco wants.
European clubs have learned the ITM Cup is the best place to pick up Kiwi coaches on the rise. Super Rugby jobs rarely come up, creating a talent pool never sure of its options in New Zealand.
When rich overseas clubs come knocking with lucrative offers, coaches are listening.
"There are limited opportunities at Super Rugby level," says Manawatu Turbos coach Jason O'Halloran. "Some of the pathways are blocked, so coaching overseas is a realistic option.
"If you have played overseas, or if there is someone who you have worked with in the past, or if there is someone coaching over there you know, that can be helpful in terms of finding a job. "Or you can build a resume in the ITMCup.That is strong enough in its own right. Super Rugby jobs, I think, are about timing and opportunity. If you can see a team is struggling, you look at the contractual situation of the coach and ask yourself whether you think there is a future there."
More often than not, it seems, ITM Cup coaches are not seeing a future in Super Rugby. Former Waikato and Hawke's Bay coaches Chris Gibbes and Peter Russell are other recent ITM Cup European converts. Gibbes took up a post with Welsh club Ospreys on the eve of last year's provincial tournament, and Russell was head-hunted by Newcastle in 2012. Former Counties Manukau coach Milton Haig saw Dave Rennie win the Chiefs job in 2011 and that was enough for him to say yes to Georgia, and former Waikato coach Tony Hanks was picked up by Wasps in 2009 when it became clear a Super Rugby post wasn't coming his way.
Paradoxically, the fact there is a pending vacancy at the Hurricanes will inevitably result in more ITM Cup coaches looking elsewhere. The ITM Cup candidates who apply and miss out will feel another chance isn't likely to come up any time soon. Maybe a spot will open up at the Highlanders, as Jamie Joseph is off contract at the end of the season, but there's no guarantee he'll move on and in assistant Tony Brown, the franchise has an obvious successor.
The contracts of John Kirwan and Dave Rennie have been extended until the end of next year and Todd Blackadder is locked in for another two after this year.
Contributing to the issue of blocked pathways is that only three of New Zealand's five Super Rugby coaches were recruited directly from the ITM Cup. And two of them, Joseph and Blackadder, also had overseas experience, while Rennie had bolstered his CV by working successfully with the New Zealand under-20s. All those connected to the game can see there is a growing gap in quality between the ITM Cup and Super Rugby. Any coach whose experience is solely in the ITM Cup may struggle to convince that they are ready to step up to Super Rugby.
Europe's biggest clubs do not carry those doubts and are probably getting more from the ITM Cup than Super Rugby when it comes to coaching recruitment.

It wouldn't be fair to say the ITM Cup isn't doing its bit when it comes to developing players for Super Rugby. It's just that it's not doing anywhere near as much as it used to — not for New Zealand, anyway.
The recruitment patterns of the New Zealand teams have changed under the direct contracting model. Super Rugby teams are now targeting 1st XVs, the New Zealand Secondary Schools side and, most importantly, the New Zealand under-20s.
The pathway has changed — the ITM Cup is almost the last chance now for players here to prove themselves to Super Rugby coaches.
There are 20 new players to Super Rugby this year in the New Zealand teams. Of those, 70 per cent either played for the New Zealand under-20 side or came close to playing for it.
It's a hard slog for those not picked up at a young age to prove they have what it takes. Late developers are more likely to end up in Australia than they are New Zealand.
Last week in Dunedin, Jason Woodward and Scott Fuglistaller were key men for the Rebels. Both were Wellington stalwarts but couldn't persuade the Hurricanes or any other New Zealand side to contract them.
Jayden Hayward, a loyal Taranakiman,who could never hold a regular place in Super Rugby here, is now a major star at the Western Force and making himself eligible for the Wallabies. Mike Harris of the Reds is, of course, another who showcased his talents in the ITM Cup to win a contract at the Reds.
The list goes on ... Jack Whetton was an Auckland regular last year and is now with the Brumbies; Henry Speight was a Waikato man who couldn't land a deal with the Chiefs but is now one of the stars of the competition and will be a Wallaby later this year; Telusa Veainu has been around the provincial scene with a few teams and is now at the Rebels.
There have been others in recent years who have had good ITM Cup stints and ended up in Australia: men such as Winston Stanley, Toby Lynn, James King and Tom Chamberlain.
Chris Boyd, who is Wellington and New Zealand under-20 coach, is perfectly placed to comment on the changing pathways. "I think there is still room for late developers. There are a few playing at the moment — players such as Matt Todd (Crusaders), Reg Goodes (Hurricanes) and Tim Nanai-Williams (Chiefs) missed selection for the New Zealand under-20s.
"But it's true that if you make the NZ Schools and under-20 teams, your chances of making Super Rugby are considerably higher.
"With the intra-pressure on Super Rugby recruitment now as a result of the direct contracting, players are being recruited at a younger age and more aggressively."

The ITM Cup is becoming increasingly detached from the fully professional game in New Zealand. Super Rugby is building recruitment networks with schools and age-grade national sides: the ITM Cup is a little lost as a development tool.
In time, maybe five years, arguably New Zealand's development pathway will bypass the ITM Cup entirely. Franchises will recruit and develop all their players through a mix of 1st XV and national age grade sides and, inevitably, there will have to be an expansion of the Super Rugby development competition.
At the moment, money is being pumped into a competition that ultimately does more for the rugby development of France, Ireland, England, Australia and Wales than it does New Zealand.

Super Rugby coaching appointments from ITM Cup since 2009
• Pat Lam: Auckland to the Blues
• Todd Blackadder: Tasman to the Crusaders
• Jamie Joseph: Wellington to the Highlanders
• Dave Rennie: Manawatu to the Chiefs
Overseas coaching appointments from ITM Cup since 2009
• Tony Hanks: Waikato to Wasps
• Peter Russell: Hawke's Bay to Newcastle Falcons
• Chris Gibbes: Waikato to Ospreys
• Mark Anscombe: Auckland to Ulster
• Rob Penney: Canterbury to Munster
• Milton Haig: Counties Manukau to Georgia
• Shane Howarth: Auckland to Papua New Guinea