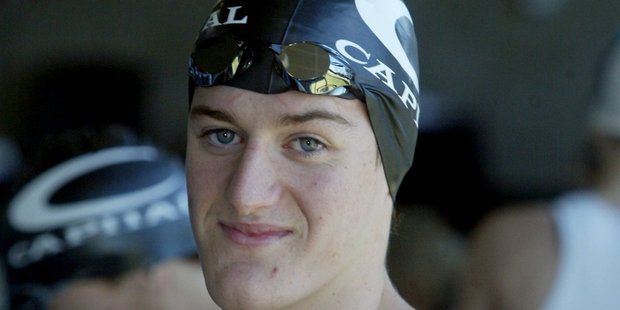 Olympic swimmer Gareth Kean has decided to take a break away from the sport but few reasons have been given for his sudden departure.
The 22-year-old will miss next week's national championships in Auckland, which double as the Commonwealth Games trial.
Kean, who won a silver medal at the Delhi Commonwealth Games in the 200m backstroke, said he needs some time away after more than a decade dedicated to the sport.
"I just don't have the passion that it takes to be the best I can be right now,'' Kean said. "I believe I could qualify for Glasgow but I do not want to go there to make up the numbers. If I am not in the sort of shape to win a gold medal, then I am not doing justice to myself, my family and to the public of New Zealand. Right now I am struggling to make that commitment.''
Kean will re-evaluate his position later in the year to determine if he will return to the pool to campaign towards the 2016 Rio Olympics.
He competed for New Zealand at the London Olympics in the 100m and 200m backstroke and the 4 x 100m medley.
Swimming New Zealand said they understood and supported Kean's position.
"Swimming at the highest level is a very tough and demanding sport,'' said Swimming New Zealand High Performance Director, Luis Villanueva. "We understand what Gareth is going through. At the world class level, this sport is not something you can do unless you are fully committed.
"We will continue to talk to Gareth and help him with his future, whether that is in or out of the pool. Whatever Gareth decides, then we have support structures in place to assist.''
- APNZ