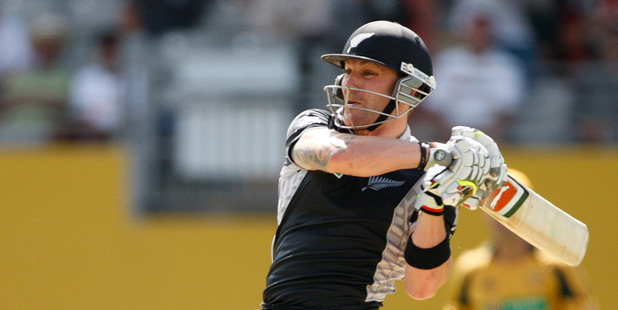 Four New Zealanders stand to be affected by an Indian Supreme Court ruling intended to prevent the Chennai Super Kings and Rajasthan Royals from participating in the Indian Premier League.
The two teams are being investigated as part of an illegal betting and match-fixing probe.
New Zealand skipper Brendon McCullum and fast bowler Matt Henry are signed to Chennai while former national captain Stephen Fleming is coach. Tim Southee is part of the Rajasthan squad.
None have been implicated in the investigation.
Chennai have reached the last four finals, winning in 2010 and 2011. Rajasthan won the original IPL in 2008.
The BBC has reported Justice AK Patnaik, head of a two-judge panel, said: "Chennai Super Kings and Rajasthan Royals will not be allowed to participate in the IPL."
The judges have been examining a report commissioned into wrongdoing in last year's tournament.
The Supreme Court has also recommended former India skipper Sunil Gavaskar take over as interim president of the country's cricket board in place of Narayanaswami Srinivasan.
The judges claim Srinivasan needs to resign so a fair inquiry into spot-fixing in the IPL can be carried out.
Srinivasan's son-in-law, Gurunath Meiyappan, was indicted last month on charges of betting and passing on information to illegal bookmakers.