McCullum's triple century to save test praised by teammate Taylor, his proud father and a former teacher.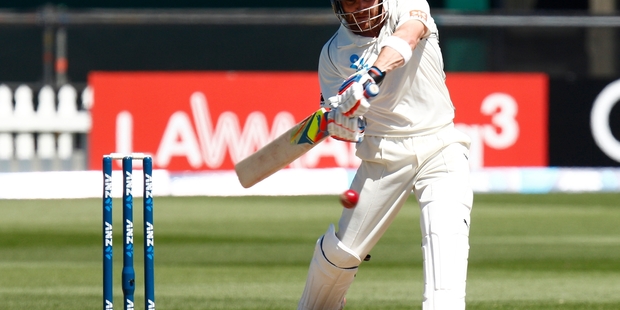 Brendon McCullum's triple century has been lauded as the "greatest innings ever played by a Black Cap" by former captain Ross Taylor.
Taylor, who watched the New Zealand cricket team win its first series over India from his lounge two days after the birth of his son, Jonty, said it was one of the sport's top moments.
"As far as I am concerned it was one of the greatest innings, if not the greatest innings, someone has ever played in the Black Caps," he said.
"It was an amazing innings. To be the first person to 300 runs is an amazing achievement for Brendon and to be the Kiwi batsman to break that hurdle, and to do it on home soil to [round] off an amazing summer."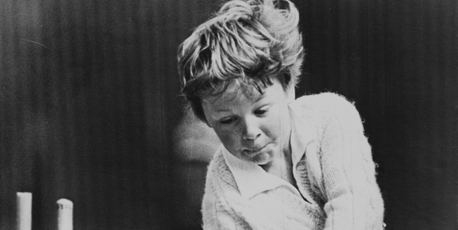 Taylor had sent McCullum some advice on Monday night before he took the pitch yesterday to continue from his 281-run score.
"I said 'good luck' and to try to get a good night's sleep, and I got a text back [yesterday morning] saying 'thank you, but I didn't get a very good night's sleep'.
"But whatever he did through the whole time was amazing - he never even looked like getting out the whole time."
McCullum's father, Stu, said that having watched his son play on countless occasions, Brendon's innings during the past four days had its own unique place.
"Put it this way, it's the longest innings, obviously, that he's played. I've seen him play different innings. I think this innings was a combination of aggression but certainly a major part of it was concentration and dedication of what the job needed. So he's played fantastic innings at times with different results so it was special."
McCullum's former teacher, Darryl Paterson, said he knew he was a special talent when he saw the Year 9 student score a century during his first game. McCullum played just two games for Mr Paterson's junior team at King's High School in Dunedin, before he was moved to the First XI the next week.
"He was a little bit taller than the stumps and I remember everyone was saying, 'who's this little smart alec standing up behind the stumps to these fast bowlers?' But he was good."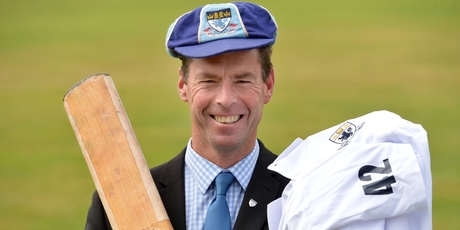 Mr Paterson, who McCullum, 32, recently named as his most inspirational teacher on education website inspiredbyu.org.nz, said most of the school crowded into the auditorium to watch sporting history be made.
"I hope he pops into school next time he's in Dunedin, I'm sure he'll get a hero's welcome."
University of Canterbury economics lecturer Dr Seamus Hogan, the co-creator of the WASP limited-overs predictor on Sky TV, said the triple ton defied probability. "This is not just a once in a lifetime moment, you would have to live several lifetimes and never expect to get a repeat of that."
Hail our new star, says Crowe, 'awesome' mark good for game
Martin Crowe has lauded Brendon McCullum's achievement in breaking his 23-year-old record for New Zealand's highest individual test score.
McCullum completed the feat just before midday. He received a standing ovation at the Basin Reserve before being dismissed two balls later for 302.
Crowe made 299 at the same ground in 1991 to stave off imminent defeat against Sri Lanka in a then world record partnership of 467 with Andrew Jones. The match finished in a draw.
The New Zealand cricketing great said he was on a course yesterday morning so didn't see McCullum's achievement live. But he felt "awesome, because it's so good for the game in New Zealand".
"That score defined who I was, but not who I am any more," Crowe said. "Privately, I was wanting Ross [Taylor], Brendon or Kane [Williamson] to do it after seeing them make hundreds and double hundreds this summer and everything has aligned at the Basin during this test.
"I was asking Ross for Brendon's number during the test because I could see it was a real possibility. During the other 200s this summer, partners were lost at the other end. This time it was a beautiful wicket and he was playing the game not for himself but for his team. It was a case of survival - that presented the scenario to keep him on target.
"To score 500-plus runs in two weeks when you know he has some ailments, well, superlatives don't really do it justice. It is monumental how he has dragged people with him."
McCullum joins Sir Donald Bradman and Wally Hammond as the only cricketers to score a double and triple century in consecutive tests. Bradman did it twice.
Kiwi sporting achievements
Where does Brendon McCullum's scarcely believable back-to-the-wall triple century rank among some of the finest individual sporting achievements in New Zealand history? Here's five of the best.
1953: Sir Ed climbs a mountain and comes down a legend.
1964: Peter Snell wins the 800m-1500m double at Tokyo.
1985: Richard Hadlee takes 15 wickets in win against Australia.
1995: Jonah Lomu monsters the English, scoring four tries in a World Cup semifinal.
2008: Valerie Adams smashes shot-put field at Beijing Olympics.
nzherald.co.nz
Watch video of McCullum scoring his record-breaking 300 here: tinyurl.com/mccullum300.