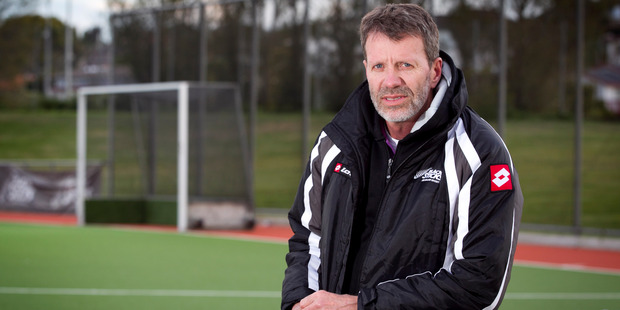 The Netherlands won the inaugural World League men's final, beating New Zealand 7-2 in the final in New Delhi today.
The world No 3 Dutch were 3-0 up at halftime, got a fourth straight after the resumption and were well worth the win over the seventh-ranked Black Sticks, who had been surprise finalists.
New Zealand's two goals were scored by midfielder Steve Edwards but after making their first tier one final since the 1976 Montreal Olympics, they were hurting at the outcome.
"We're very disappointed in the final result. We were a bit tentative at times and the Dutch are such a good side that you will get punished for that," coach Colin Batch said.
"We didn't come out to play in the first half, but we were much better in the second half.
''By then it was too late and we were hit by the goals either side of the half. But, we never expected a silver medal and it is a big step forwards for the team."
New Zealand had reached the final with wins in consecutive penalty shootouts over Argentina and England, but the Dutch have always proved an awkward opponent and came out hard today.
New Zealand's last win over the Netherlands was a 3-1 victory at the Champions Trophy in Germany four years ago.
Constantin Jonker scored three times, Billy Bakker twice with other goals from Bob de Voogd (crrt) and Rogier Hofman (crrt).
The Black Sticks are sure to move up at least one place in the world rankings as a result of their performance in New Delhi, which will be some small consolation.
England beat Australia 2-1 in the third-fourth playoff, Belgium beat India in the game to decide fifth and sixth, while world No 1 Germany ended a disappointment tournament with a 2-1 win over Argentina to finish seventh.