Pressure and brilliance against an inspired Ireland ensures All Blacks snatch nail-biter.
The perfect season clinched with the imperfect performance. It wasn't supposed to be so close, so dramatic, so unbelievably tense and so late, but it was supposed to be. And so it was.
When the waves of father time crash over this result and erode the memory, taking away little bits of the unwanted, then the 24-22 victory in Dublin may be rewritten as a great night for the All Blacks and another tragic finish for Ireland.

In the immediate aftermath, the All Black players were reserved, uncertain of their emotions but on balance, probably veering towards relief underpinned by a vague current of disappointment. It's always the way with such late wins, they carry an element of the unfair, as if winning in the 80th minute is somehow ungentlemanly.
There's a natural disposition, too, to morally side with the losers and conclude that having led for 79 minutes, Ireland were the more deserving side of victory.
But sport doesn't work like that. Brave losers are still losers and the game is 80 minutes, not 79.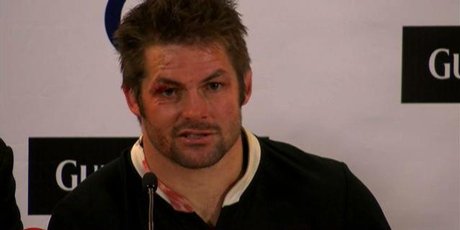 Let's not say the All Blacks were lucky.
They were brave. They had conviction and belief and they had the composure, the skill and the aerobic reach to hold the ball for 83 seconds after the final whistle and pull off an almost impossible 60m try. There was no luck in that.
Was there luck in the last second penalty they were awarded? Maybe, but there was no question they were due something from referee Nigel Owens.
Ryan Crotty breaks Irish hearts by collecting Dane Coles' final pass and darting over to level the match in Dublin: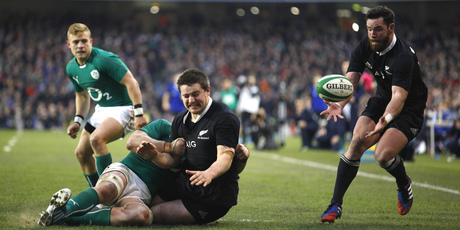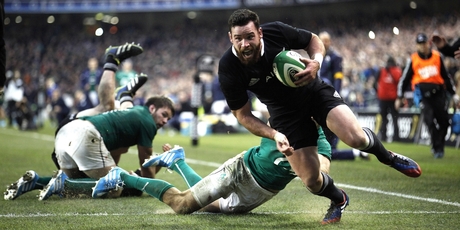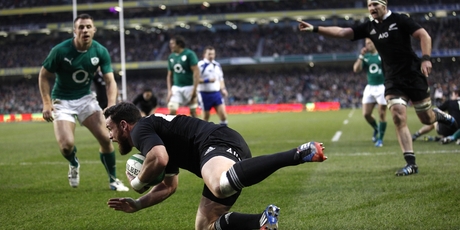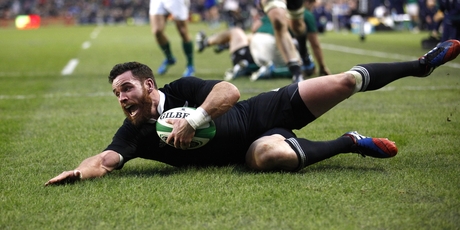 Nigel Owens is another who is fond of this laissez-faire refereeing that helps produce flow and tempo. But rugby perhaps needs to have some semblance of officiating to be an equal contest, and Ireland, for all their courage, creativity and endeavour, got 79 good minutes out of Owens.
They will spend much of the next week thinking about that last minute: the missed penalty by Johnny Sexton and the semi-collapse of their defensive screen when it mattered.
But Ireland's problems didn't suddenly occur. They had been forced to defend for much, most, of the second half and the toll was cumulative.
The All Blacks sniffed their chance and Ireland should acknowledge that what happened next was down to New Zealand brilliance and nothing else.
"From our point of view we talked about the fact there would be a chance and we would have to be good enough to take it. In rugby you are never going to have the momentum for 80 minutes," said All Black captain Richie McCaw.
"It is always going to swing back and I guess our job was to wait for that chance to make it happen."