England legend Dallaglio says he's already the best in the world.
It always used to be the big two - Richie McCaw and Daniel Carter. Now it is the big three. Kieran Read has gone global - he's the man everyone in Europe can't stop talking about and he's the man most pundits here are expecting to be named IRB Player of the Year.
Well, given the track record of the judges to royally stuff up - no one is actually expecting it as such, but they all agree that Read has become a frighteningly good rugby player.

Last week in England it was apparent England were more fearful of Read than they were any other All Black. It's his range that scares them - scares everyone.
England had the enormously powerful but rather tubby Billy Vunipola at No8. The 21-year-old was smash, bang, wallop. A huge ball-carrying presence for England until fatigue saw him waddle to the sidelines after 60 minutes. The crowd roared their appreciation as he exited but in truth, while superficially he had shown up well, he'd been given a master-class by Read.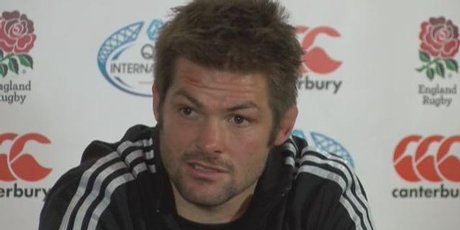 There was the magic pass round his back - by no means the first time he's done that this year.
There was his angled support run that led to his try. His tackling - ferocious and accurate - his lineout work, his ability to compete for kicks in the air and knowledge of when to attack the breakdown.
Read's influence was huge, as it has been pretty much all year. Think back and so many of the best bits of the All Blacks in 2013 involve Read. His clinching try against the Boks which showcased his pace and aerobic capacity; the miracle pass against Argentina; his all-round effort in Johannesburg and growing maturity as captain.
The rest of the world has cottoned on to how good he is. These days the talk from opponents is about Read first, McCaw second and Carter third. That's the pecking order as seen by everyone else in terms of which individuals are driving the performance at the moment.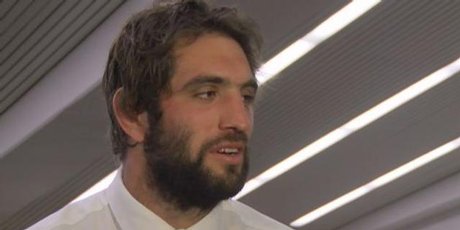 Former England and Lions No8 Lawrence Dallaglio wrote in the Sunday Times: "Before this match no one would have disagreed with the contention that he is the best No8 in the world. I would go further than that. He is the best rugby player in the world."
The IRB is expected to reveal a shortlist for the award this week and Read and Wales' Leigh Halfpenny are the favourites.
The Welsh fullback has had a cracking year. He was the star of the Lions series, but that achievement has to be tempered given the relative quality of the Wallabies.
Read, on the other hand, has delivered against the best sides in the world in 12 tests - his standards never once dropping.