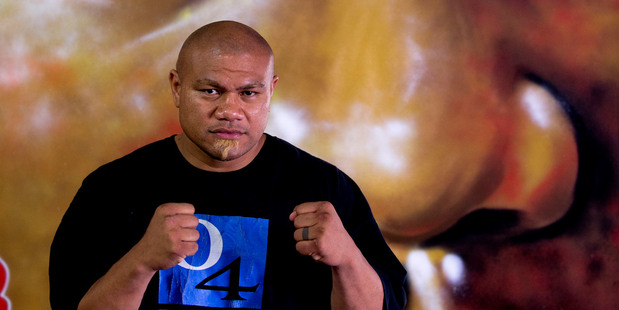 In April, David Tua's former manager and trainer, Kevin Barry, questioned 40-year-old Tua's comeback.
He raised questions about his punching power and his wisdom in returning to the ring for Saturday's heavyweight boxing clash with Belarusian giant Alexander Ustinov.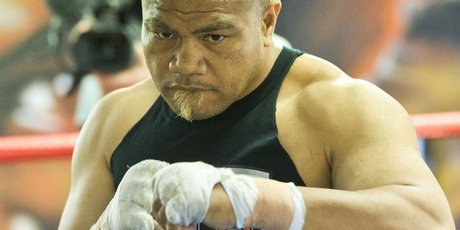 This is what Barry says now: "If his body is in the shape people say it is and if he has trained as his handlers are suggesting to the media, he has a real chance of winning this fight. If he is motivated, that makes him a very dangerous fighter."
So what's changed?
Barry was quoted not long after the fight with Ustinov was announced.
He said then that he and Tua, during their 12-year professional relationship, had talked about not fighting past 30 and that Tua was not "the fighter he once was".
He questioned Tua's formidable punching power, saying: "It's definitely not the power it once was. He had explosive, uncommon power - as much as anyone in the world. That is not so fearsome now.
"That creates more challenges mentally for him."
Speaking from Las Vegas, where he is training rising New Zealand heavyweight star Joseph Parker, Barry was enthusiastic when told that Tua had lost about 50kg, was looking as fresh and fit as he had for the Shane Cameron fight in 2009 and seemed genuinely focused.
"Well, that makes me very happy," said Barry whose relationship with Tua ended during a bitter six-year legal battle between Tua, Barry and business partner Martin Pugh over money Tua alleged was missing.
"If he is motivated as everyone is telling me he is, and if he is as prepared as I am hearing he is, then that makes him a real threat.
"When he lets his hands go and he gets busy, he is as dangerous as anyone in the world in the heavyweight division," said Barry, pointing out that his April comments had been directed at the Tua of that date rather than the Tua of November; he had benefited from his calf injury allowing him more time to prepare.
Barry also said that Tua had made some changes in his life and he had successfully dealt with issues - like the break-up of his marriage - and had got his life in order.
To beat Ustinov - 2.03m, 132kg and ranked 8th, 12th and 15th in the world by the IBF, WBA and WBO respectively - Barry said Tua had to "let his hands go", "get busy and throw punches" and "get in close" to Ustinov.