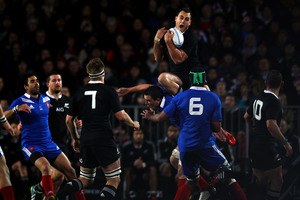 They are neither comfortable nor complacent but the All Blacks at least have some level of security that they are a better, less predictable side than they were this time last year when they fell to their only defeat of the Steve Hansen coaching reign.
The big difference is the accuracy and effectiveness of their kick-chase game. The strength of this component has been such this year that it has enabled their pass-and-run game to blossom.
In a way, the All Blacks' style this year has been an optical illusion - it has appeared to be all about their smash-and-grab, deadly attacking raids with ball in hand.
But what killed the South Africans in particular was the quality of the All Blacks' kicking and aerial work. That's what did in France in the second test in June and, the All Blacks are hoping, it is what will smother England at Twickenham and be the foundation stone of a revenge performance.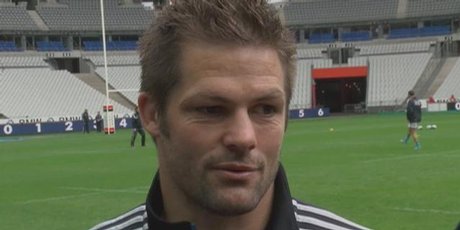 "We have definitely got a way better mindset on our chase game and I think we have been a reasonable kicking side for a wee while," says Hansen. "There has definitely been a big emphasis on getting an energetic chase and putting the opposition under pressure. Obviously you have got to kick the ball in the right places and we have done that, by and large, for most of the season.
"Once your kicking game puts the opposition under pressure, they have to adjust their defensive game and that opens doors for your running game. We have done that reasonably well."
Nice idea - to out-kick England at Twickenham, which would provide satisfaction on numerous fronts. The first would be vindication of the decision to work so hard at making improvements in that area.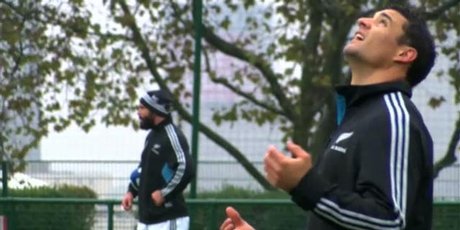 The All Blacks targeted improvements in their aerial work at the end of 2009 after being exposed throughout that year as being poor under the high ball. After reaching a level of proficiency in that regard by 2011, Hansen wanted to take them to another level again last year but it was essentially put on hold while other areas of the All Black game were overhauled.
That left them a little vulnerable by the end of the season - as was capitalised upon by England.
"There are a number of reasons why we struggled against England: one was the virus and secondly, predominantly, England really stepped up. While we had started to change our game structures, we were nowhere near where we are now.
"And we were predictable. We knew we were going to be but we didn't want to introduce everything at once because it is too hard to get the improvements you want. We rolled the dice and eventually, the last roll of the dice, we got caught out.
"But even when I look at the test matches in June, we have moved from there in our game structures and skill sets and now we have the ability to play a multi-facet game - which makes us harder to deal with and hopefully not predictable.
"Then it is about the energy levels at this time of the year. We have been around the world twice and in the last six weeks, we have played in five different countries - that requires a mindset that you are going to have to adapt and adjust and be energised by the fact you are touring great countries and enjoy it."
The importance of the All Blacks' kick-chase game could be seen with the selection for this morning's test against France of four players who have extensive Super Rugby experience at fullback. Israel Dagg, Ben Smith and Charles Piutau were all regular fullbacks this year for the Crusaders, Highlanders and Blues respectively, while Cory Jane was the Hurricanes fullback until last year.
Hansen says that is not a deliberate policy as such, just a reflection that these days, to be an outside back with the All Blacks, there is an expectation that it isn't possible without a polished aerial portfolio.
"We learned a massive lesson in 2009. We got bombarded by the South Africans and we just couldn't cope with it. It wasn't a skill set that we were good at it.
"What generally happens, when we are not good at something, is we work extremely hard to try to get good at it. We started to select players who semi had those skills and Cory Jane was a leading light. Richard Kahui was another one - very good aerially.
"They led the way and now we have got the younger brigade and I guess there is an expectation that if you are going to play for the All Blacks, you are going to have to be good in the air, and we spend a lot of time practising that skill."