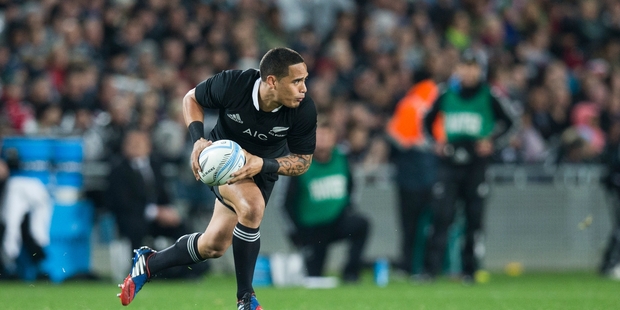 Aaron Smith was lucky to be picked when the test season began. Now the All Blacks are lucky to have him.
His transformation since April has been stunning. Back then, he had the look of a player suffering from the dreaded second season syndrome.
He was sinking with the Highlanders, in danger of being a one-hit wonder; a bloke who had one cracking season with the All Blacks but didn't even get close to backing it up. There have been a few of them but the name Aaron Smith isn't going to join the list.
Here we are 10 tests into 2013 and the 24-year-old has been the most consistent halfback in world rugby. Smith hasn't had a bad game. He hasn't even had a quiet or patchy game.
Other All Blacks have been more noticeable - Ben Smith, Kieran Read, Sam Whitelock and Brodie Retallick - but in a way that only highlights Smith's excellence. His job is essentially about making others shine.
He's there to facilitate, to link and distribute, to dictate the tempo, to guide the river almost as if he is a mobile rock that can get ahead and then plant himself to determine the direction of the flow.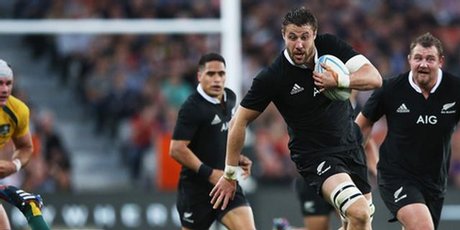 Many factors have contributed to the All Blacks' improved attacking efforts this year - none more so than the speed and accuracy of Smith's delivery and the clarity of his decision-making. Seeing him on his home ground last night brought everything into sharp focus. On the same ground between February and May, Smith was in a different jersey, a distinctly different player.
With the All Blacks, he can do no wrong; with the Highlanders, he could do no right and yet All Black coach Steve Hansen is not surprised or baffled by the vastly different versions of the same player.
"I think he got caught at the Highlanders trying to do too much [especially] as their season went on and got tougher for them," says Hansen. "He's a genuine team man and he really wants the teams he plays for to be successful. He took too much on coming back as an All Black, saying he'd be in this group and that group.
"Jamie [Highlanders coach Jamie Joseph] took a lot of that away from him in the end which freed his mind up and allowed him to have more clarity. We have done the same thing here and tried to keep it as simple as possible for him.
"Because of that, he's got real clarity about what he needs to do and he's got some good players around him so he doesn't have to do everyone else's job and just do his own. That's why some guys play better here than in other teams. He's certainly playing well."
Smith's continued and unexpected excellence has meant the bigger picture in regard to the All Black halfbacks' pecking order perhaps looks a little different than many imagined. Midway through Super Rugby, there would have been a growing belief that by this stage of the season, TJ Perenara and Tawera Kerr-Barlow may have been battling it out for the starting spot.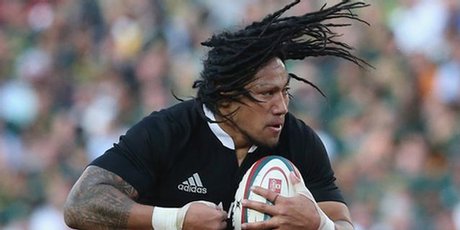 Not so. Not even close, really. Daylight has opened up between Smith and the rest of the contenders.
Enough daylight that, throughout the Rugby Championship, it was apparent that in tests where he dragged his spent self to the bench with time remaining, the All Blacks were never quite the same team.
Kerr-Barlow is gutsy, strong, abrasive and willing but his decision-making, accuracy and overall understanding are not in the same class as Smith's. They remain areas for him to make big strides, while Perenara has been put on hold by injury again.
There's no pressing cause for alarm. Both men are young, their development doesn't need to be rushed, but certainly for the upcoming tests against France and England, maybe even Ireland, there is a sense that the All Blacks will need to get at least 70 minutes out of Smith in each.
Smith is that valuable, that much better than the other options that in big games, the All Blacks need him out there for as long as his lungs and legs can last.