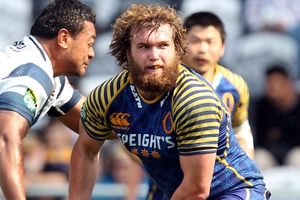 When the All Black end-of-year tour squad is named tomorrow, there will be young men and fresh faces in every berth except one. Hooker.
There will be two old codgers by the name of Hore and Mealamu and Dane Coles - the same three who toured last year and who have been with the All Blacks throughout 2013.
Earlier this year the All Black selectors had hoped they would have found their next great hope by this stage of the season. Hore is not going to be playing Super Rugby next year - effectively retiring but unlikely to make such a definite declaration - and Mealamu, at 34, can't front for 80 minutes every week.
The upcoming tour would have been the ideal time to introduce the next generation. But it's not expected to happen now.
All Black coach Steve Hansen has had a close look at Liam Coltman, Rhys Marshall and Nathan Harris - who spent a week each with the national side during the Rugby Championship - and hasn't been convinced that any are quite yet ready.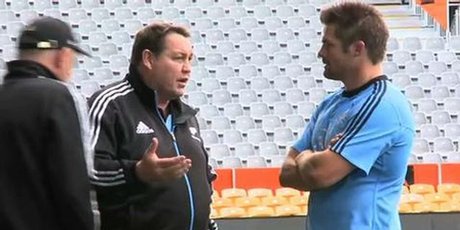 That's disappointing rather than catastrophic. But it's also understandable.
Marshall has had limited cameo roles at Super Rugby; Harris hasn't had any involvement at that level and Coltman, while he enjoyed significant game time with the Highlanders this year, is a converted prop.
Hooker is not an easy position to learn quickly and often it is not a place where young men end up by choice. Typically it is a position players are pushed into - persuaded to see it as their future.
Mealamu was a flanker for most of his schoolboy days, even earning a spot there in the New Zealand Schools side when he was in Year 12. The following year he was persuaded to switch to hooker - on the basis he wasn't quite quick enough or tall enough to be a serious contender at loose forward in the adult game.
Russell Hilton-Jones, who coached the New Zealand Schools side this year, says that path is still relatively common. Often it will be a case of persuading a prop to make the switch: realising that someone isn't ever going to be quite big enough to play as a loose-head or tight-head at the highest level.
The other route is Mealamu's - converting from loose forward, which is usually much tougher.
"That can be tough," says Hilton-Jones. "As a loose forward, the skill-set for hooker will mostly be there. The mobility and the dynamic ball-carrying is not the problem.
The hard part is moving into the front-row and striking for the ball - the core skills of the hooker role. How do they cope with that because it can be tough.
"It does take a bit of time when players convert in their teens for them to learn the finer skills of being a hooker."
Patience, then, is the key for the All Blacks as they wait for the next hooker to emerge. The likes of Marshall, Harris and Coltman will likely be asked to stay home this summer and work hard in the gym. Across the world game there are some big men wearing No 2 - Bismarck du Plessis being the most notable, but Tatafu Polota-Nau, Tom Youngs and Adriaan Strauss are all hard to miss.
All three of New Zealand's emerging contenders and also young Crusaders' hopefuls Cody Taylor and Ben Funnell could withstand some more bulk.
But Hilton-Jones, much like Hansen, isn't fazed by the current situation. He's confident there is a host of good young hookers in the country.
He was also particularly impressed by the hookers involved in the recent New Zealand Schools and NZ Barbarians programmes.