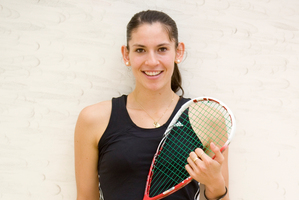 New Zealand's world No 5 Joelle King is through to the quarter-finals of the US Open squash championships in Philadelphia, Pennsylvania.
King recorded a comfortable three-game win over England's Sarah Kippax, 11-9 11-4 11-7 in 31 minutes and will face fourth-seeded English player Alison Waters on Wednesday (NZT) for a place in the last four.
New Zealand's involvement in the men's event ended with qualifier Campbell Grayson being beaten in the second round by world No 4 Nick Matthew of England, going down 11-5 11-5 11-6.

- NZ Herald